From the customer list tool bar click , then select Load View. View
Choose the Customer Listing view then click  OK  .
From the Filter side bar, choose either All, Yes or No from the Preferred Program drop down (select Yes to only view those already on the Preferred Customer Program, No for those that are not, and All to include everyone).
From the Info Last Changed drop down, select Between and enter a date range. When finished, click X to close the filter.
From the customer list tool bar, click  to print as a report.
When finished, choose Default from the View drop down, and click  to clear all filters set.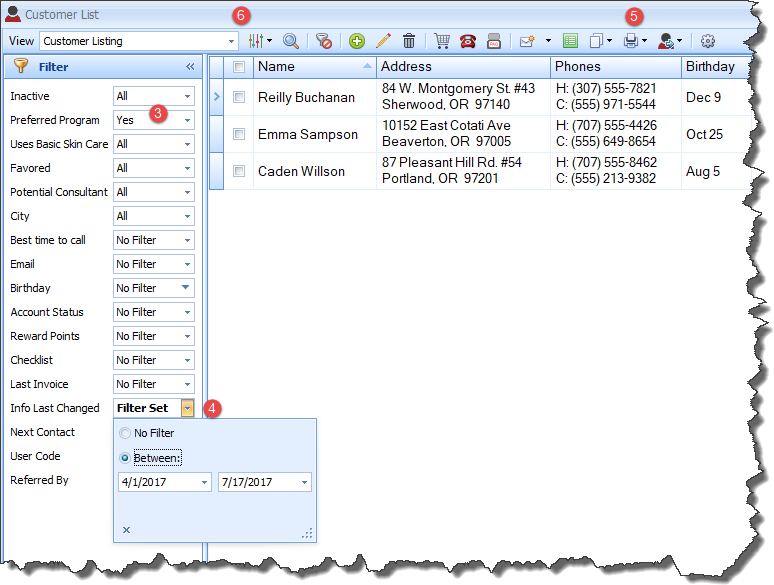 Tips:
---