From the customer's profile, select the Wish List tab.
From the Wish List section, click  .
After searching for the item using the Product Lookup form, either double-click on the item or select the item, then click   Add  . View
When finished, click   Close .
To delete an item, click 

 next to each item, then from Wish List navigation bar click 

.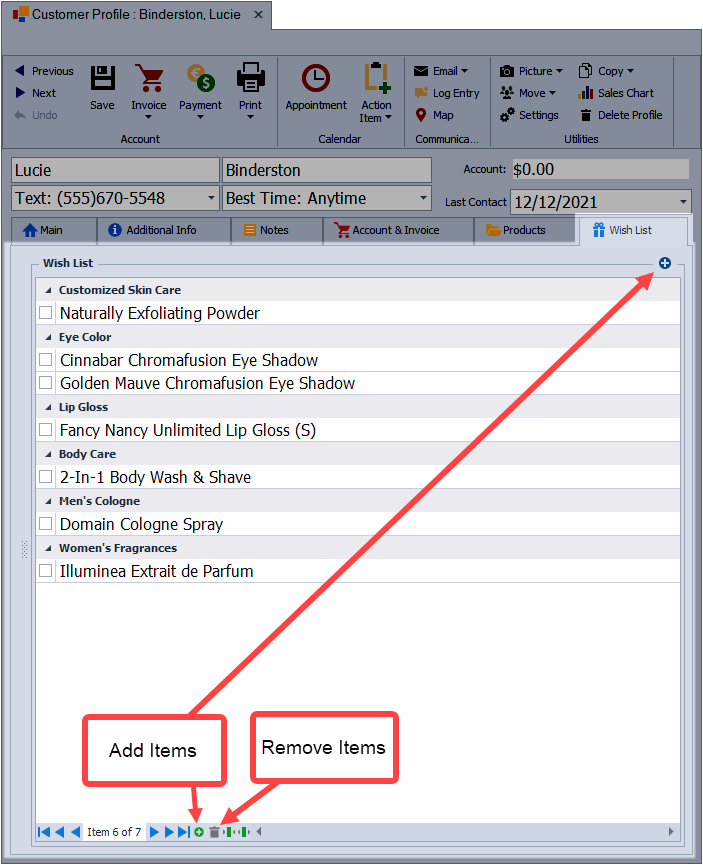 ---