Choose to display All, Open or Closed orders and have the setting remembered each time the form is opened.
A Status column has been added and all orders that are either Open, or Placed will be in bold.

Each inventory order will display the total number of items being ordered.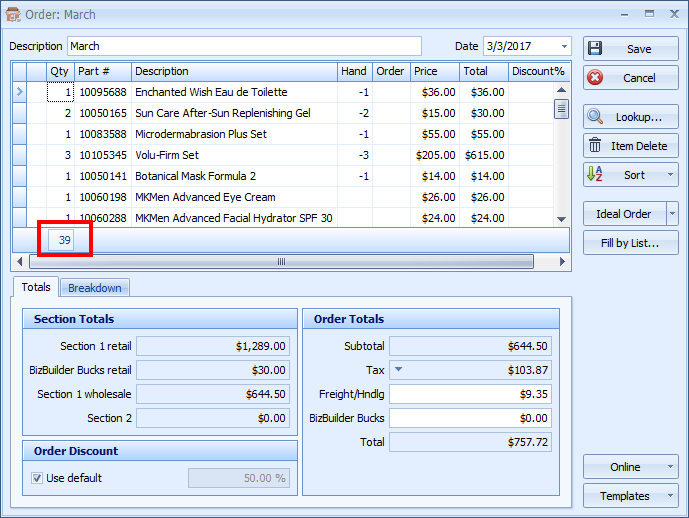 Enhanced the find function when searching for products by description or part number on the product list and product lookup form.
Discount field is now a Yes/No field and tied to the Sales Event form to quickly view items that are included in a Sales Event.
 For items that are prepacks or sets, when opening the product profile, contents table has been enlarged to view and print a list of the items included.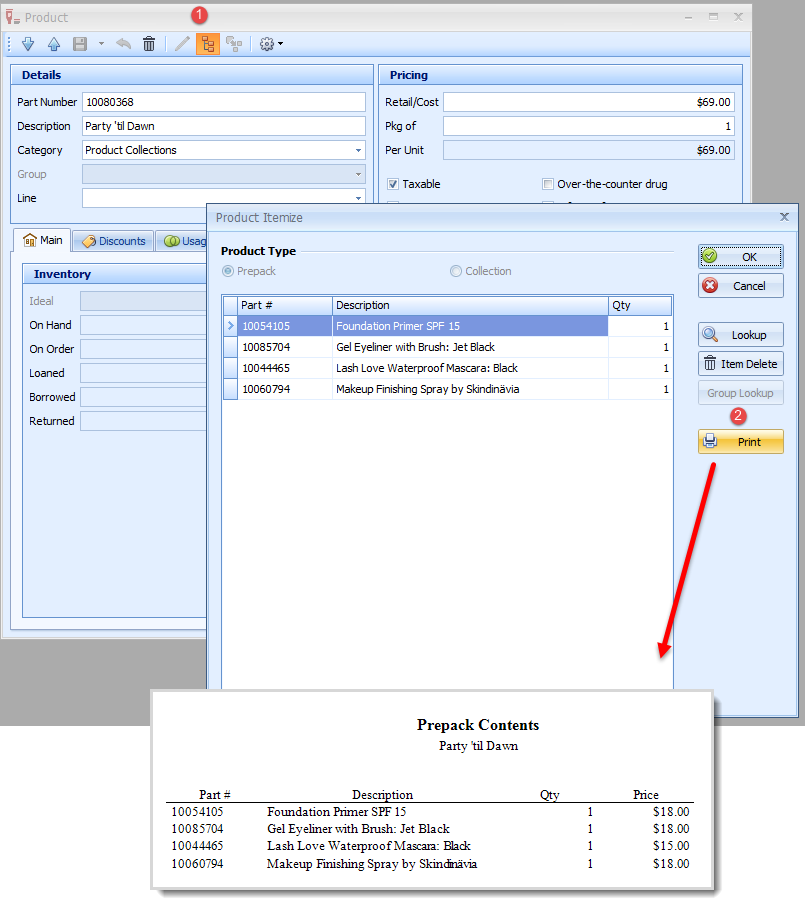 When merging two part numbers together all on hand amounts will be moved to the new part number and the old part number deleted automatically.