From the Customer list, use the Filter side bar to begin filtering.
Select the check box next to the desired names.
From the customer list toolbar, click .
If you're creating a new list, enter a name in the List Name field, otherwise click Existing List then select the desired list.
Click    OK    then either   Yes   or   No   to open the List Builder.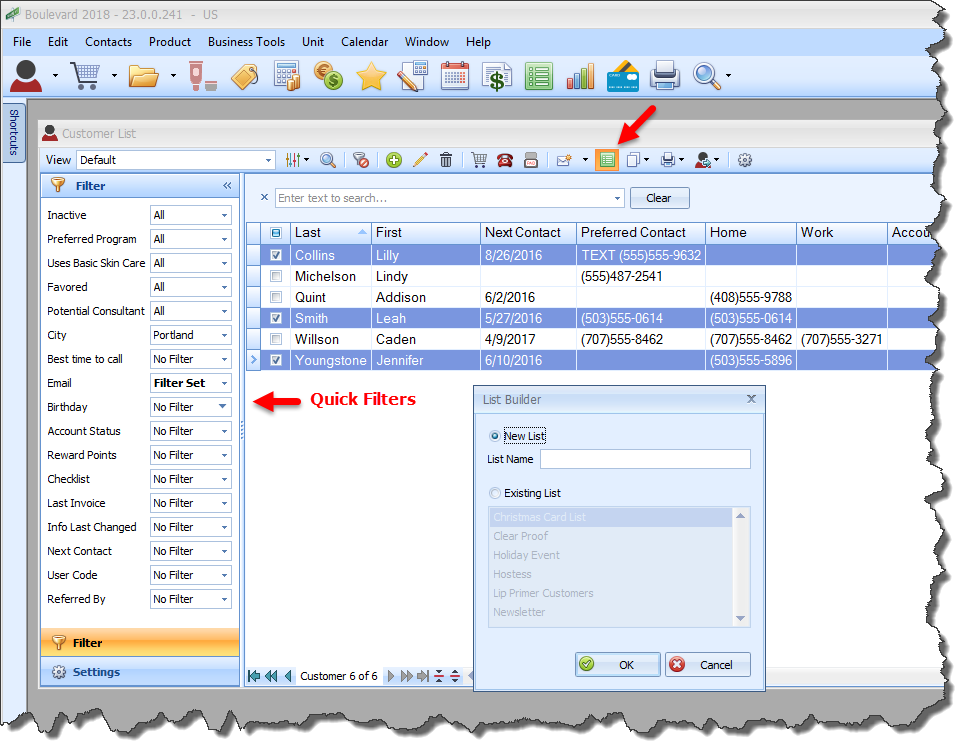 Quick Filters: 
Inactive
Preferred Program
Uses Basic Skin Care
Favored
Potential Consultant
City
Best time to call
Email*
Birthday
Account Status
Reward Points
Checklist
Last Invoice
Info Last Changed
Next Contact
User Code
Referred by