Download the FREE images to use when sending personalized email messages and more! Fields inserted will contain personalized information for each contact when the email message has been sent.
Please Note:
Your Outgoing Email Settings must be added under Preferences before proceeding with the instructions below.
The group email feature is not intended to be used in sending more than 50 email messages at a time. For larger campaigns, we recommend that you use a specialized email marketing service.
---
Click the checkbox next to each contact, then click Email.*
Add a subject, then in the body of the email, begin composing the message.
To include personalized profile field information, from the email toolbar, click and choose the desired field(s) to insert.View
When finished composing the email, click .
* Use the Has Email filter to ensure you're only selecting contacts with an email listed in the Email 1 field of their profile.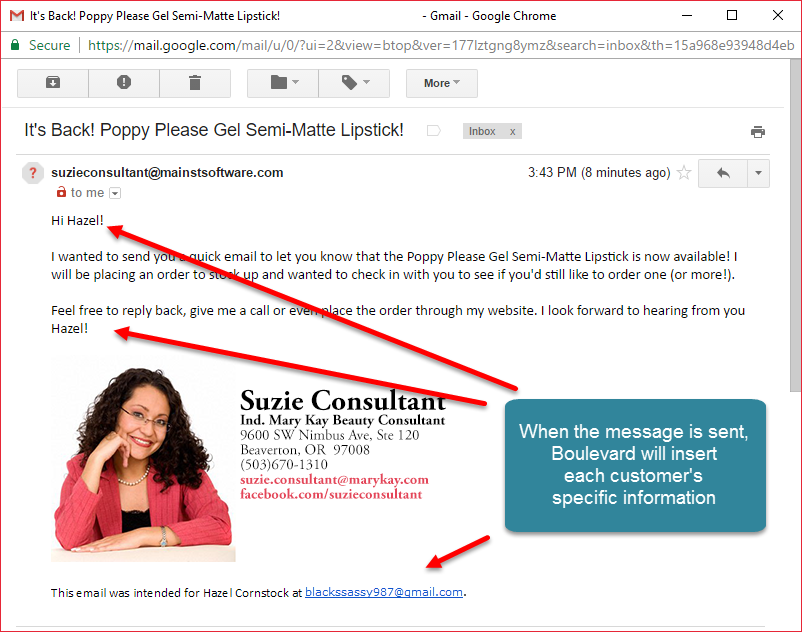 Additional Resources: