From the Edit menu, select Settings, then Alerts & Colors:

Alerts
Alerts are visual reminders that allow you to continue with your task, whereas a message box requires you to acknowledge the message before continuing. Change the location and how long alerts appear. 
Alert Location
Visible Duration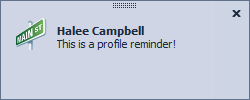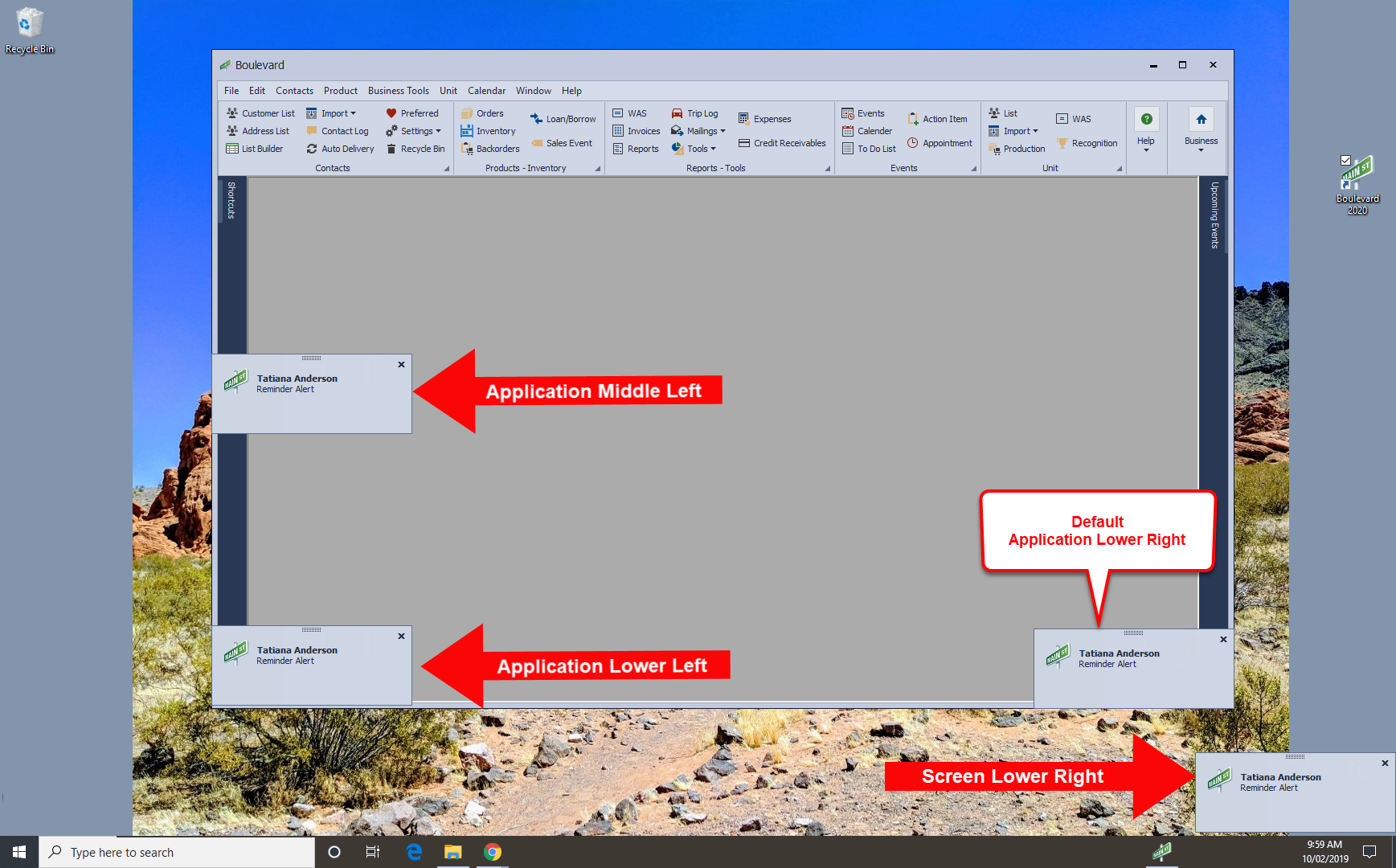 ---
Toolbar
Options include whether the tool bar is visible and whether it's color or monochrome. (You may want to hide the tool bar if you set up and Customize Shortcuts.)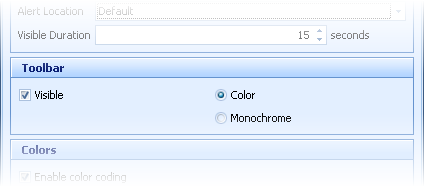 ---
Colors
Choose whether or not color coding is enabled, what each color represents, as well as the font face and style for the customer, address and unit lists.