Open the contact's profile (from either the customer or unit list).
From the Main tab on their profile under the Contact Information section, select the Inactive checkbox.
Click Save and close the profile.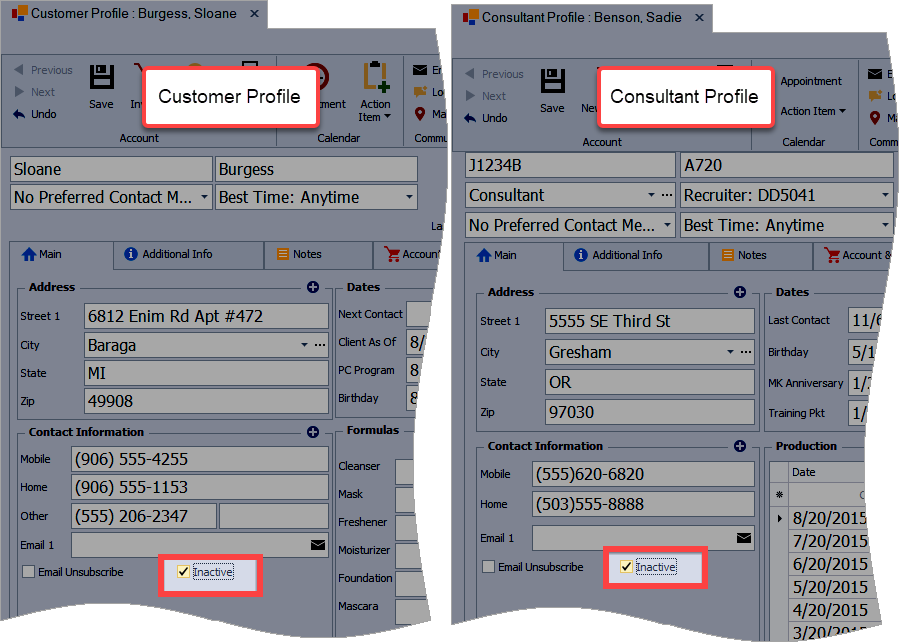 Additional Settings
From the profile toolbar, click on Utilities then Settings.
Under the Options section, choose from the following options: Uses Basic Skin Care, Potential Consultant, Favored Customer, or Exclude from Dashboard.
Click OK to accept and close the form.

Hide or Filter Inactive Contacts
Click

Filter (or access from the Filter sidebar) on either the Customer or Unit List, under the Inactive drop-down list, choose No.
---
Additional Information: