Please Note: The instructions below refer to using a desktop email client only. To link an online email address in Boulevard see Using Your Online Email Address in Boulevard.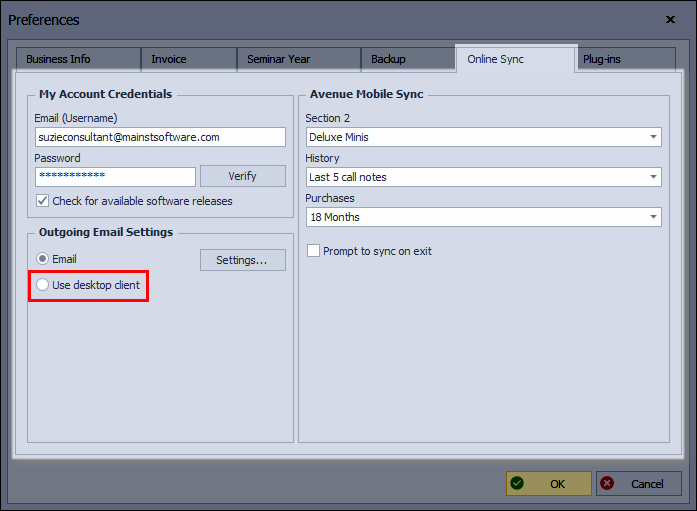 To link Boulevard with your email address you need to use an email client such as Microsoft Outlook (Included in Office 365), Mozilla Thunderbird, or Windows Live Mail.
Before proceeding, you'll want to collect the following information needed during the setup process:
Your email address and password.
The type of mail server your email service uses (IMAP or POP)
The address of the incoming and outgoing email servers used by your email provider. (i.e. incoming.myemailprovider.com, smtp.myemailprovider.com)
Setting Up the Desktop Client:
Please Note: Due to each Windows operating system being different, as well as desktop applications, the instructions below are a general guide.
From your Windows Control Panel specify the desktop email application you are using (examples below).
From your desktop email application, go into the settings and use the information collected from above to set up your email address.
Desktop Email Apps:
Please Note: Due to the many variables outside of our control, Main Street Software cannot provide any support when linking Boulevard with third-party email clients. These basic instructions are provided as a courtesy, and are intended for advanced users only.
---