From the Edit menu, select Preferences, then click Plug-ins (or from the Business group on the main toolbar, click Preferences then click Plug-ins).
In the Account Number field in the Credit Card Processing section, click the button.
Enter the email address registered with ProPay in the Email field, then your ProPay account number and click OK .
Click OK to close Preferences.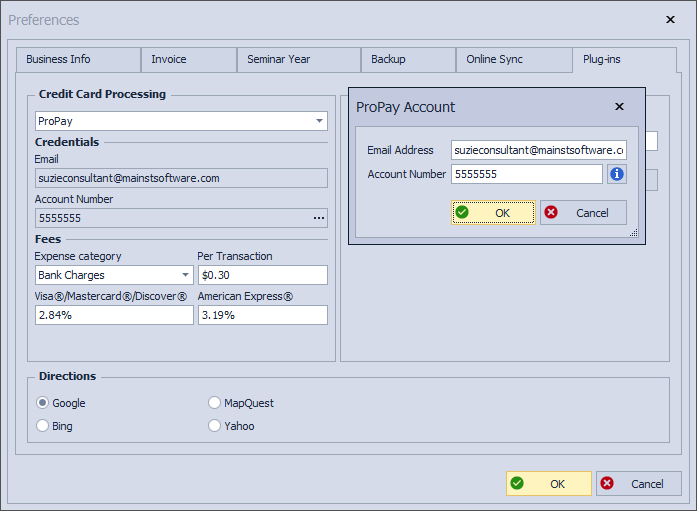 ---
Additional Information: