From the Shortcuts form, click Mailing Labels (under the Business Tools, select Mailings, then Labels).
From under Which List choose Everyone.
Under Label Type, select the desired label type.
From the drop-down list under Filter, choose the last option, Name List (leave the second filter set to <None>).
Click Preview .
From the Name List form select one of the options listed, then click  OK  to preview. 
Click  to open the print dialog, and choose additional options based on the default printer set.
Note: If you have changed any of the font attributes (size, or style) could affect the output of the labels generated.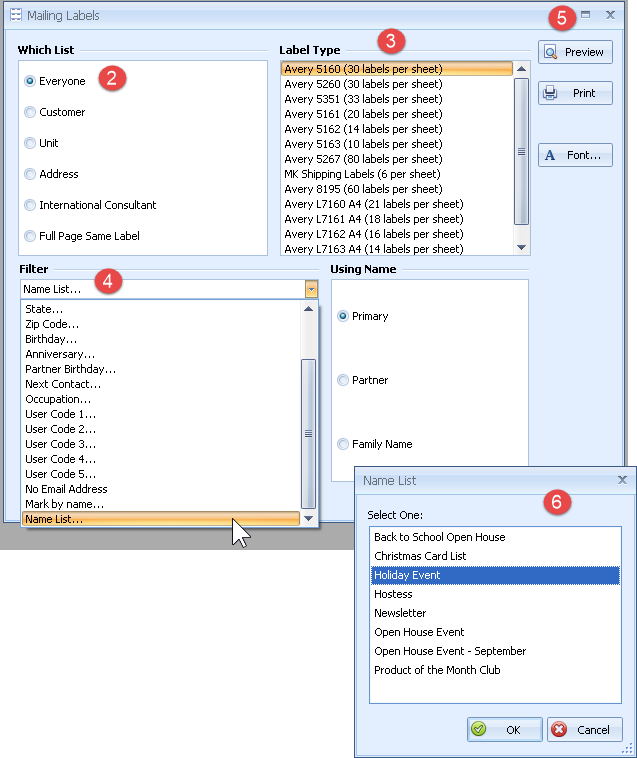 ---