Create one of two types of reminders in Boulevard for any contact under the Notes tab of the profile; Alert or Critical.
Alert reminders are less obtrusive, and allow you to continue without having to acknowledge the reminder. Choose from several different locations to display them, set under the Alerts & Colors menu. View
Critical reminders will be displayed in the middle of the application and must be acknowledged to continue. This type of reminder is especially useful to flag an account that is a bad debt or if the client has an allergy. View
---
Create a Reminder
On the Notes tab, under the Reminder section, enter your desired text such as date, invoice number, or contact log entry as a reference to get more detailed information.
Decide whether you want the reminder to be an Alert or Critical. If critical, select the checkbox, Critical, create pop-up.
When finished, click  Save.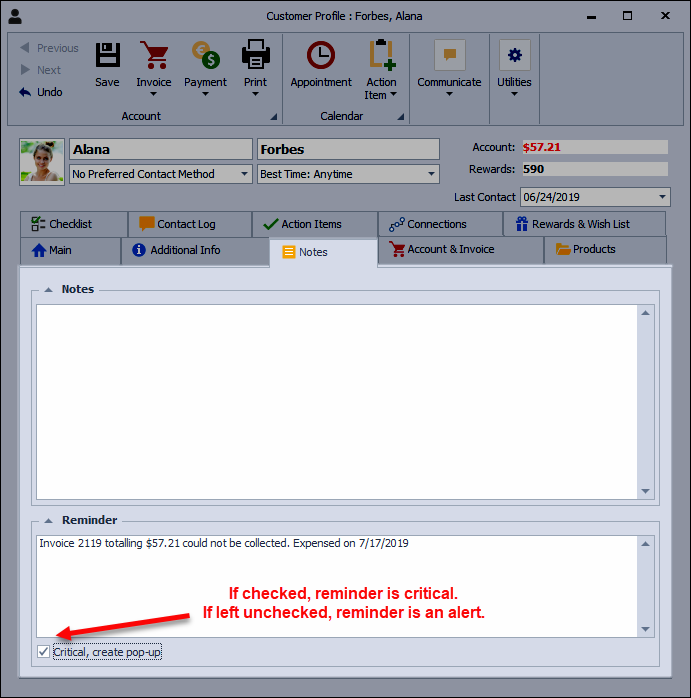 ---
Additional Info:
---