The profiles now have an area at the top that is static. Continue to view important information while navigating through each of the profile tabs.
Additional tool bar buttons have been added to each profile for frequent actions; Invoice, New Historical Invoice, Appointment, Action Item and Multiple Action Items, Call Note and Payment. A Settings button has also been added to further customize each profile; Invoice Follow-up, Email Invoice, Sales Tax rate, Tax Shipping, Default Discount and Discount Type, Delivery Distance, Ship to address. Additional options also include Uses Basic Skin Care, Potential Consultant, Favored Customer and Exclude Top Customer.
The Account Balance and Invoices tabs have been combined and renamed to Account & Invoices. Additionally, each invoice can be expanded to quickly view the items contained on the invoice.
A check box has now been added next to each item on the Products tab to quickly create a new or return invoice for the items checked, or even add the item to Auto Delivery!
The Additional Products tab has been renamed to Rewards & Wish List. All items previously on the tab can now be found under the Wish List section.
For more information, view additional articles in the Profile section.
Ability to display larger image size and rotate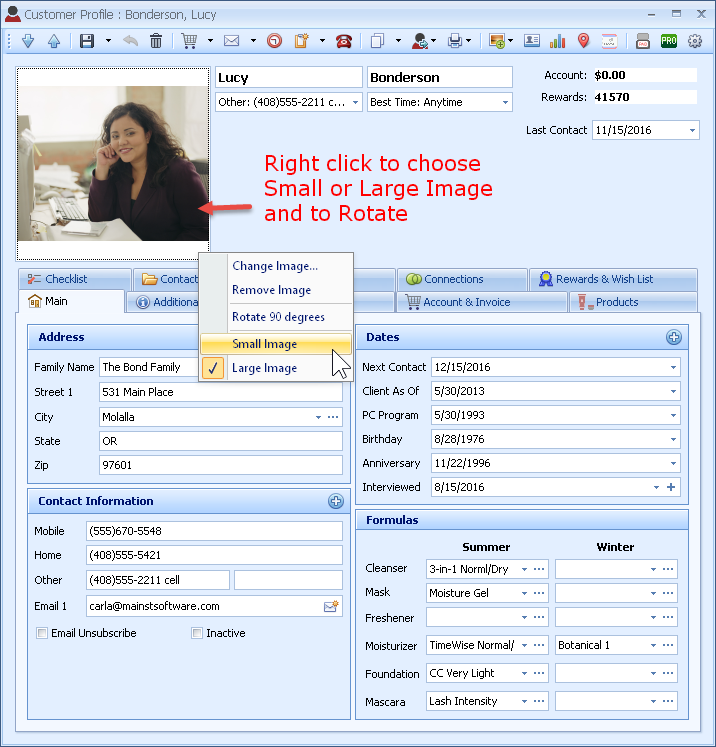 Added two invoice print options and an email option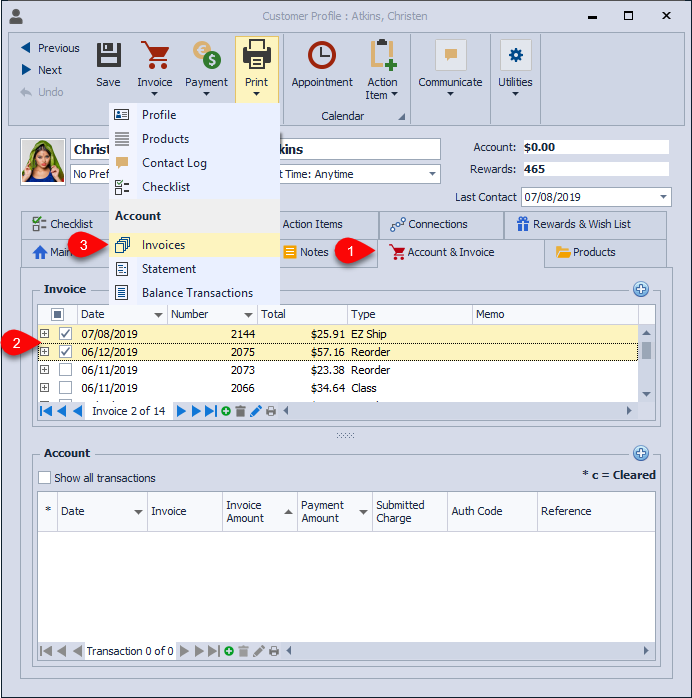 Improved the ability to manually add production to consultant profile