Use the options in this tab if applying a discount to the entire invoice, rather than to individual items.
Percent: Select this option to apply a percentage discount to the entire invoice total. If the contact has a default discount saved on their profile the percentage will appear automatically in this field.
Flat Amount: Select this option to apply a flat dollar discount to the entire invoice total. Please Note: Flat amounts cannot be combined with any other discounts.
Discount Type: Pick one of the options in this list to identify the type of discount being applied to the whole invoice (Default is set to Standard). Click the button to add, edit, or delete a custom discount type.
If the invoice Sale type is set to Business Supplies, the Expense Category field will also be displayed. After selecting a category from the drop-down, an entry will automatically be added to expenses. See Handle Demos, Donations, or Expired Product for more information.
If you have Boulevard apply a discount during their birthday month, the percent amount will be applied to the entire invoice and the Discount Type will be set to Birthday/Anniversary automatically. See Automatically Apply a Birthday Discount for more information.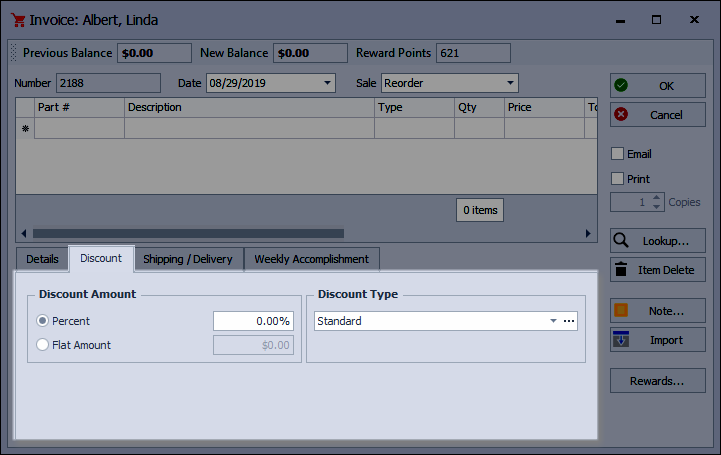 ---
Additional Information: