One of the added benefits to being on the Product Update Service is receiving a newsletter with each update. These newsletters can be accessed directly inside Boulevard, and contain not only the specifics of the update; where items have been moved, new items launching and price updates, but also Spotlight Feature articles. Quick tips to utilizing different areas of Boulevard to help you in your business.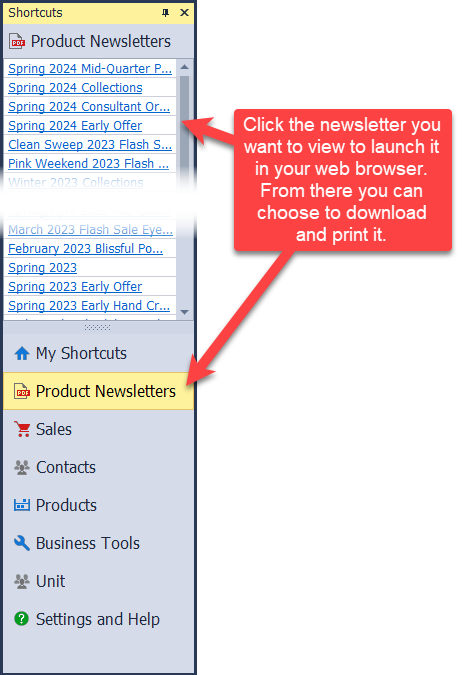 Access Past Newsletters from Boulevard
To access the newsletters ensure the Shortcuts form is open by going to the Window menu and select Shortcuts. Click the Product Newsletters group from the left-hand side of Boulevard to expand, then click the newsletter you would like to view.
Download & Print
To print the product update newsletter, when it launches in your web browser, you'll want to click the Download PDF button first, then you can print it. View