Payments can be posted to an account in a couple of different ways. If the payment method being used is either Credit Card or Approved Credit Card, when finished, see Handling Credit Card Payments to complete the process.
Note: It is not recommended to edit an invoice to post a payment; instead post the payment to their account which allows for more accurate recordkeeping (E.g. Posting a payment will show the date that the invoice was actually paid instead of the date the invoice was created).
From the customer list, right-click on the customer's name, and choose Account Balance.
Under the Account section of the Account & Invoice tab, click or from the profile toolbar, click Payment and select Post Payment.
Enter the payment details. If the invoice is being paid in full, click located inside the Amount field or click Paid.
When finished, click OK to save and close.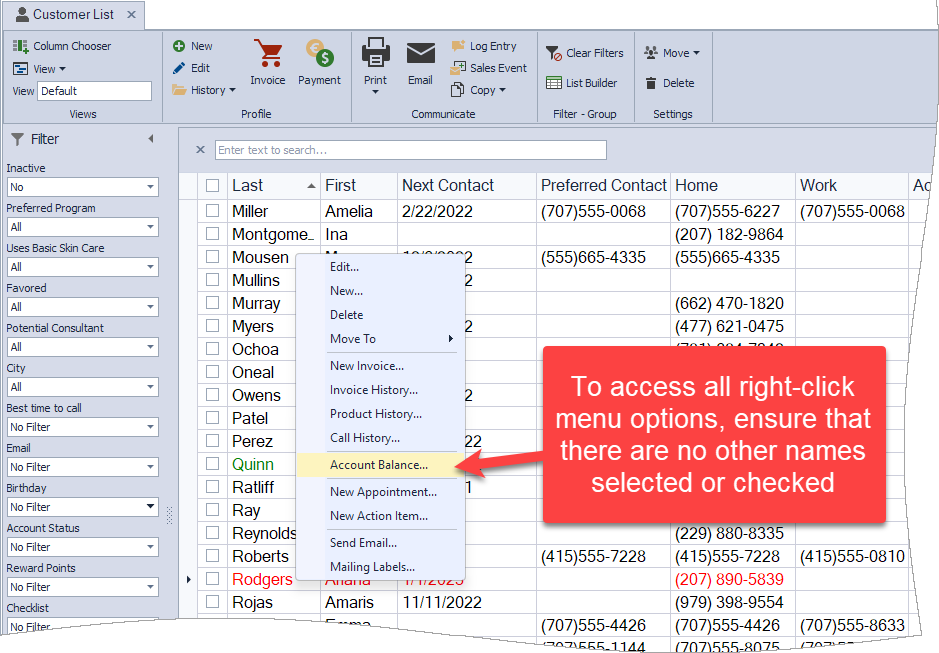 ---
Tip: If the payment source is an electronic cash payment, select Cash / Check from the Payment Type, and in the Memo/Check# field specify the source (Venmo, PayPal, Zelle, ACH, E-Transfer, etc.). View
---
Additional Information: