From the Shortcuts form, click

Preferences (or from the Edit menu, select Preferences).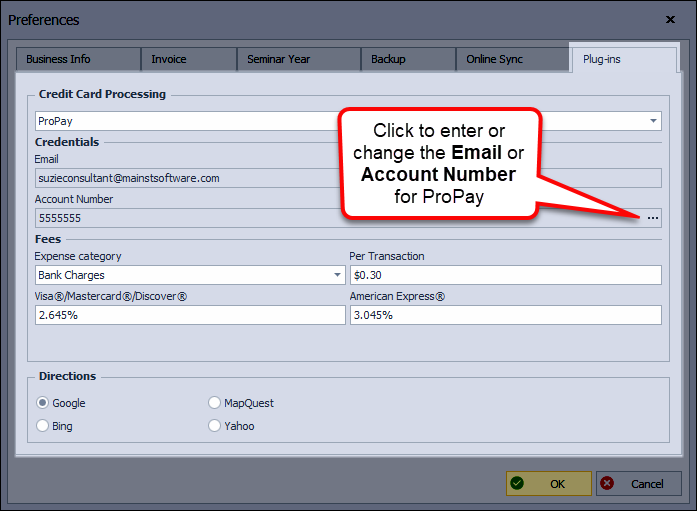 ProPay Account Credentials
If you have a ProPay premium account, you can process credit card charges through your program when you link ProPay in Boulevard.
Fees
Boulevard uses these settings to calculate applicable fees and post them to expenses.
Directions
Choose which mapping provider to use when getting directions.