Select the checkbox next to each contact.
From the Customer List toolbar select Move; then Inactive (to mark inactive), Active (to mark active), Address List (to move to the Address List), or Unit List (to move to the Unit List).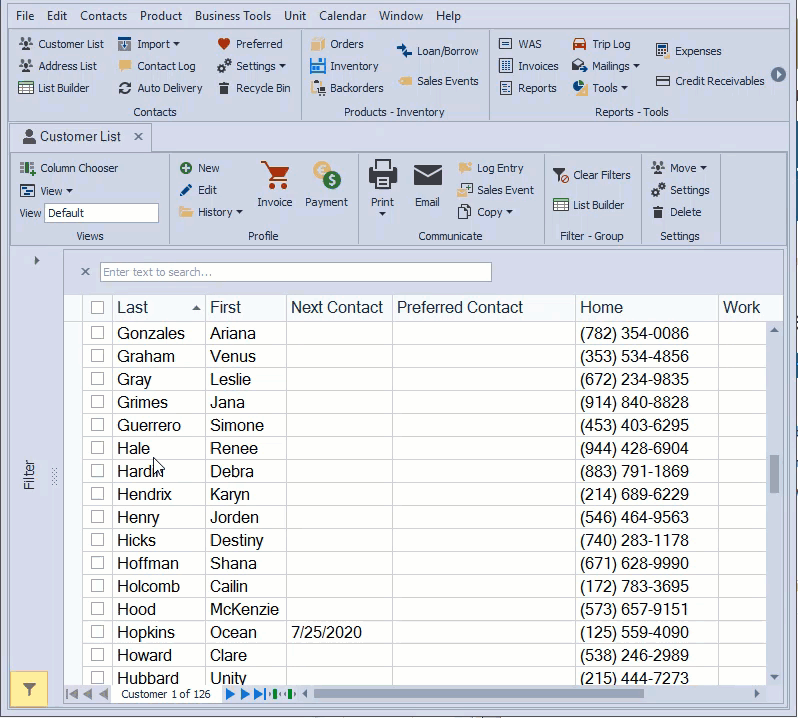 ---
Additional Information:
Color code inactive customers black and then just filter them (from the Edit menu, select Settings then Alerts & Colors). You can also choose to use the filter slide out as shown in the image above.
To view only active or inactive customers, from Filter select Yes or No from the Inactive Customers drop-down list.