From the Edit menu, select Preferences.
Click on the Invoice tab, then   Customize...
Click  to add an image (or  to remove).
Navigate to the image and select, then click  Open .
Click the Standard Note tab to add or change the note that is displayed on all invoices.
Further customize from the items listed under the Options section (Rewards options will only be displayed if a Rewards program has been set up). 
Click    Preview  to view a sample invoice, or click   OK   to save and close the form.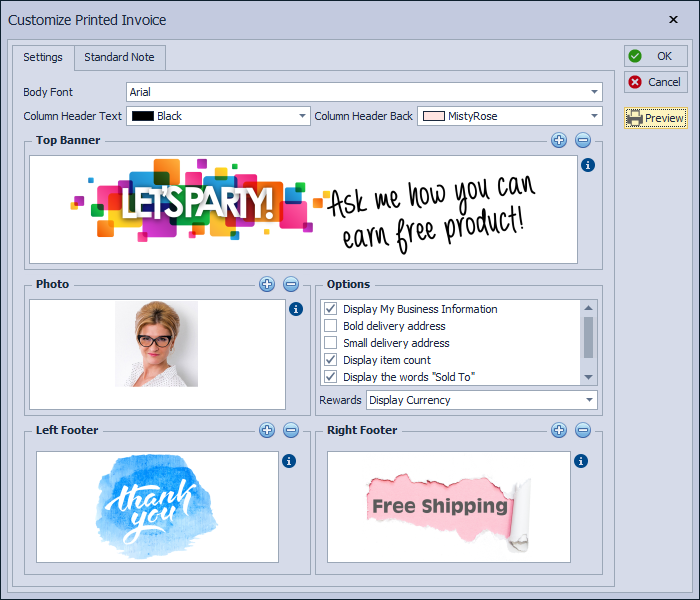 ---
Additional Information:
Customize your images in photo-editing software such as Picasa, GIMP, Paint.net, Adobe Photoshop CC, etc. (Please note: We do not support or endorse any image editing software program, but are listing a few as a courtesy.)
Please Note: If your invoice prints multiple pages, we recommend that you choose to only add either a Top Banner, Footer images, or Standard Note (or make the note shorter and font smaller), not all three.
For additional information, see also Webinar: Customizing Boulevard.
---