From the Customer, Address or Unit list toolbar, if necessary, click Filter to drill down and view the desired contacts. View
Select the checkbox next to each contact, or click the column header to select all the names shown.
From the list's toolbar, click and choose Mailing Labels from the drop-down menu.
From the Mailing Label Options form, select the label from the Label Types list (you can also choose between Primary, Spouse or Family name from the Use Name drop-down list, along with the Font style).
Click OK to print.
If necessary, when finished, click Clear Filters to remove any filters set.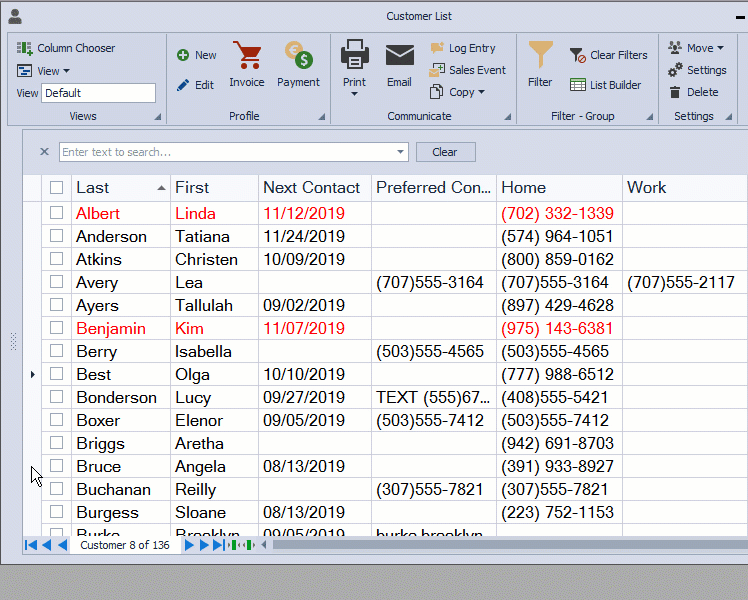 ---