Customer premiums also referred to as a gift with purchase or deluxe mini can be added to qualifying invoices.
Customer Premium Preference Settings
From the Edit menu, click Preferences.
Click the Invoice tab and ensure a Qualifying Total is set, and Prompt is selected under the Customer Premiums section.
Click OK to save and close Preferences.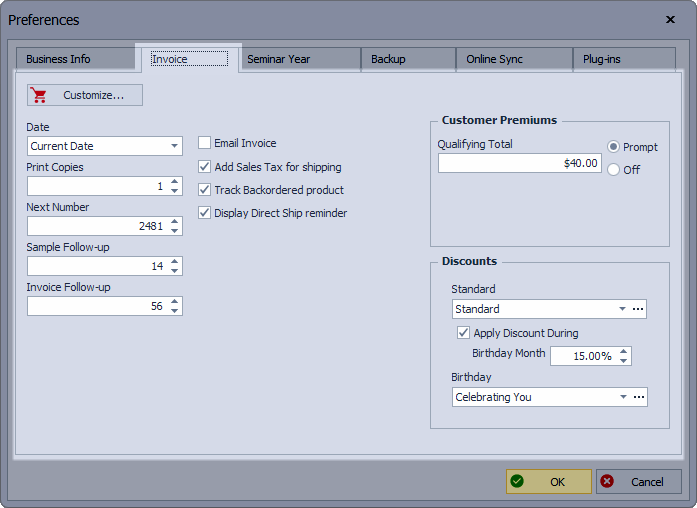 ---
On Qualifying Invoices
After selecting

OK on a qualifying invoice, the Customer Premium Options screen will pop up automatically. If an item is selected, after clicking

OK , the item will be added to the invoice as a gift (alternatively, if you do not select an item, nothing additional will be added to the invoice).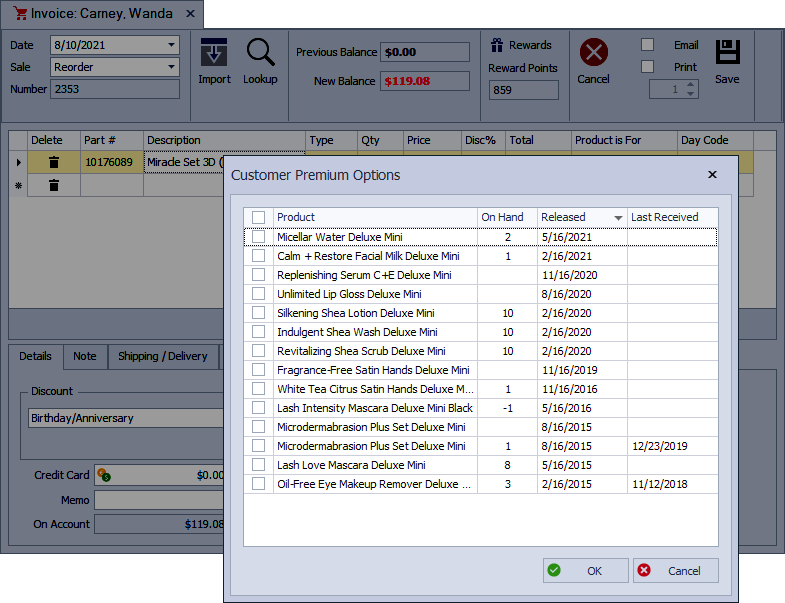 ---
Add or Remove Items from Customer Premium Options View
From the Products menu, select Product List (or from the main toolbar, click Inventory).
Find or Search for the product, then

double-click

to open the product's profile.
From the product's profile toolbar, click on Settings, then select Advanced Settings.
Under the Purchases section, check or uncheck Customer Premium, then click OK .
Click Save to save and close the product profile.