Redeem Points
Create a new invoice as usual.
Click on  Rewards...  to enter the amount of points being redeemed.
Click   OK   to save and close the form. The reward redemption amount will be listed under a separate Reward Discount field under the Details tab of the invoice.
Finish the invoice, adding any other information (Memo, Notes, or additional payment information).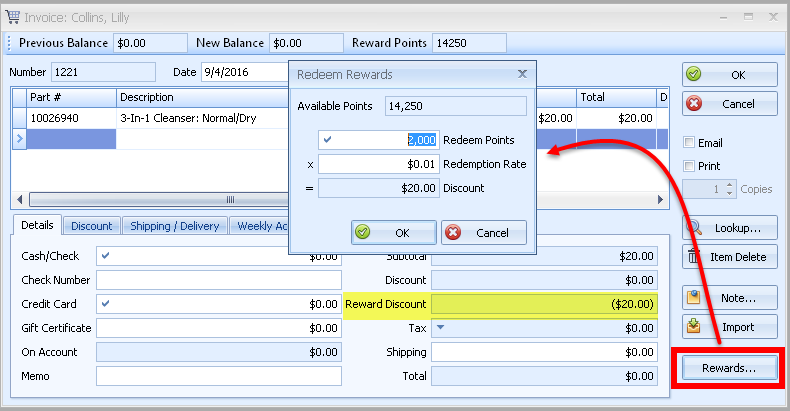 ---
Remove Points
For an Individual:
Open the contact's profile.
Click on the Rewards & Wish List tab.
From the Rewards section, click  to add a negative entry, or select a desired row then click  to remove an entry.
For Everyone:
From the Edit menu, select Settings, then Reward.
Click   Clear Points .
Enter the date to clear all previously earned rewards point transactions.
Enter any text to be displayed on everyone's profile in the Comment field. View
Click   OK   , then  Yes  to confirm.
Click   OK   to save and close the Reward Preferences form.
---