Import the View
From the customer list toolbar, select View, then Import.
Select the Customer Last Order List view, then click OK .
Filter & Print
Click Filter or choose to use the Filter slide out option (Edit menu > Settings > Alerts & Colors and select use filter slide outs).
From the Last Invoice drop-down, select Between then enter the applicable dates (if necessary, to apply the filter, click OK).
Click Print, then choose View.
When finished, to clear all filters set, click Clear Filters.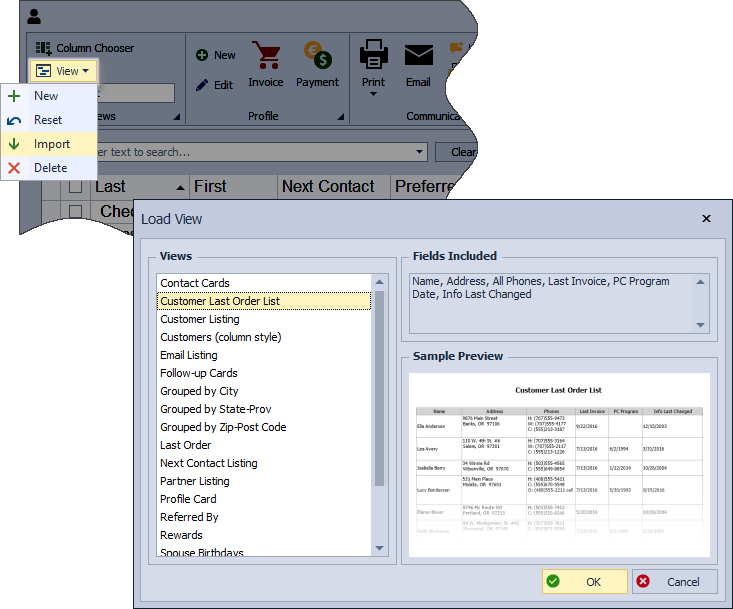 ---
Additional Information:
You only need to import the view once. To access the view in the future, select it from the View drop-down, or if no longer needed, click View then select Delete.
To add or hide additional columns to the view, see Add, Move, or Hide Columns on Contact Lists.