Quickly view and add previously purchased items to a new invoice using several different options are shown below.
Option 1
From the List:
From the toolbar, click History, then select Product (New with Boulevard 2021).
Right-click on their name and choose Product History or with their name selected, using your keyboard hit + . View
---
Option 2
From the Contact Profile: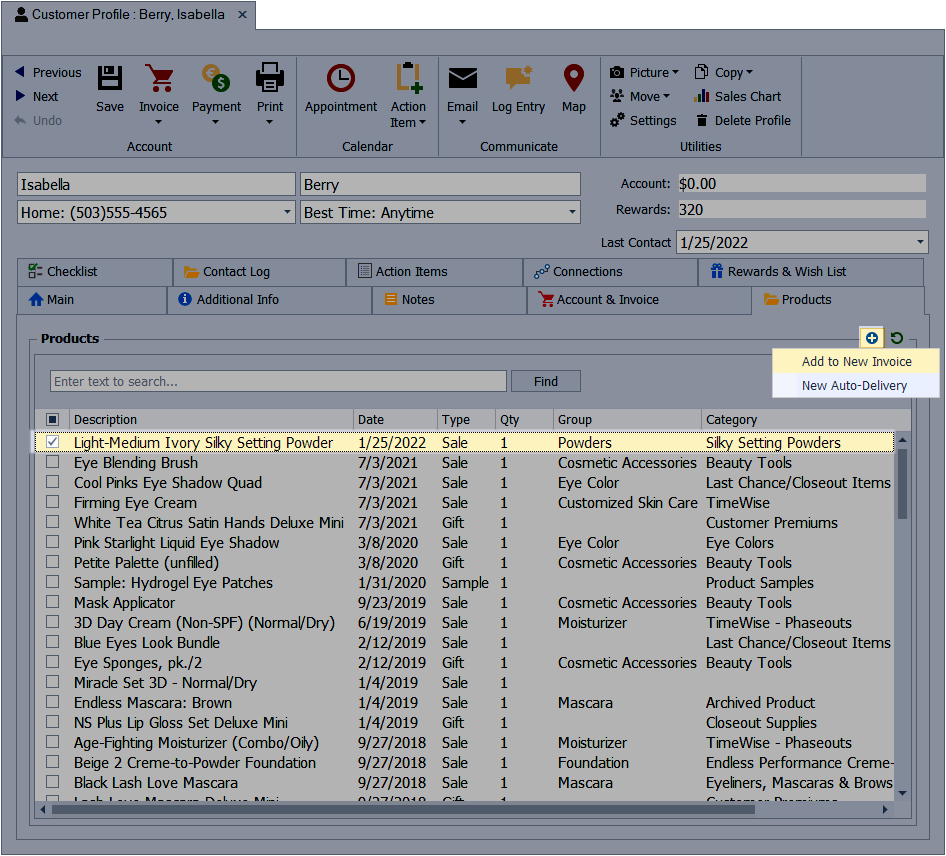 From the customer profile, click on the Products tab.
To add previously purchased items to a new invoice, select the checkbox next to each desired item.
Click ​​ and choose Add to New Invoice; or if the items are being returned click .
Add any other items and payment if necessary to finish the invoice, then click OK .
---
Option 3
From an Invoice: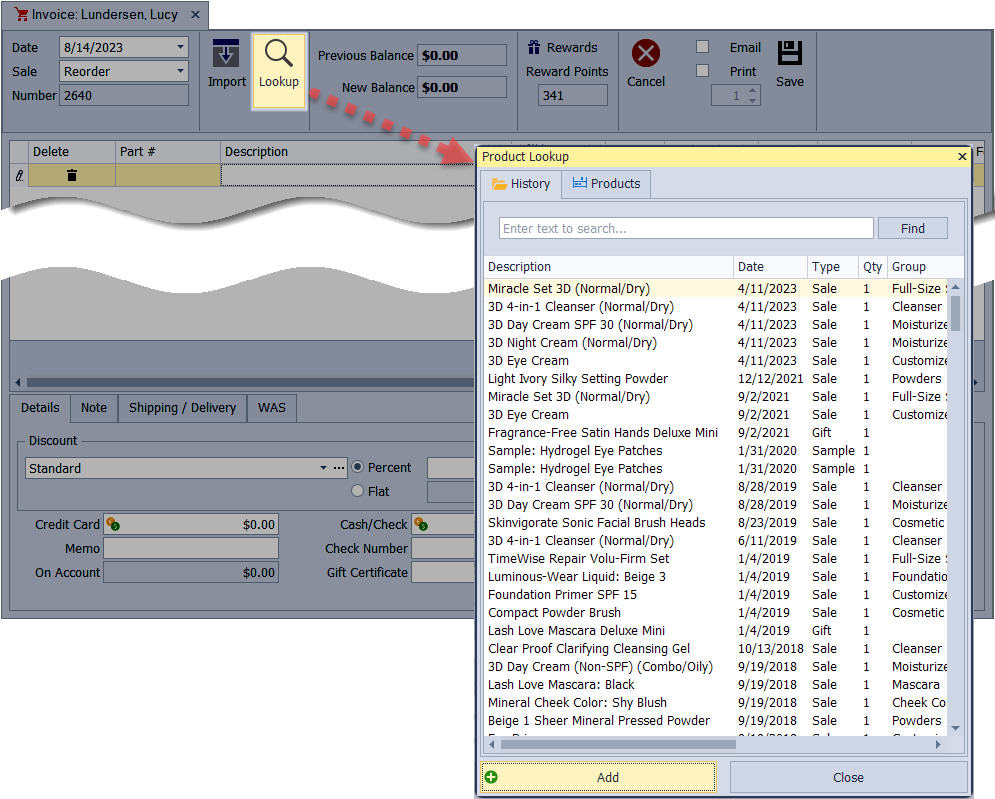 Click the Lookup ; the History tab will display from their previous purchases.
Double-click to automatically add items to the invoice.
When finished, click Close.
Tip: To sort by types of products, click on the Group column header.
---
Additional Information: