From the Product menu select Product List, (or click  Inventory from the main toolbar).
From the product list toolbar, select  View, then  Import.
Choose a View then click  OK  .
To print the current view as a report, from the product list toolbar click  Print.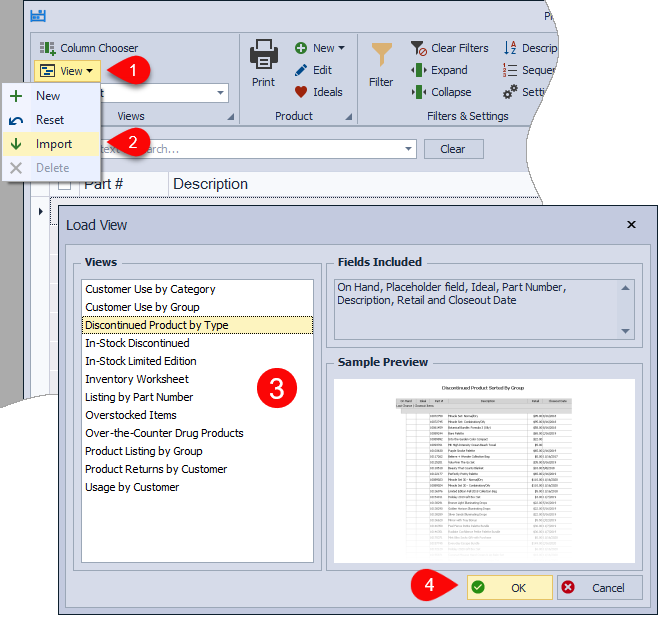 ---
Additional Information:
To add additional fields to the view, click  Column Chooser. Drag and drop desired fields onto the current view.
To hide any columns, right-click on the column header and select Hide This Column.
To sort by a specific column, click on the column header to be sorted by.
To filter by a specific column, hover over the column header. Click on  and choose your filter criteria.
To clear filters, click .
For more information on each view, see Product List Views.