View History from the Customer & Address List Toolbar
Open a customer or address contact profile to a specific tab using the History button. Options include Product, Invoice, and Contact Log.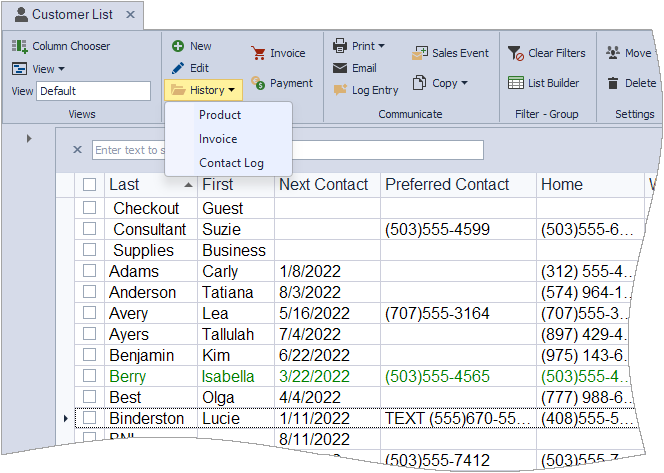 To access, select the row of a contact (indicated by dots surrounding the perimeter of the row). From the list toolbar, click History, then choose one of the options listed.
---
Additional Information: