Create a Contact Log entry from a profile, or multiple entries at one time from the Customer, Address, Unit and List Builder.
From a List toolbar View
Select one or more contacts then click

Log Entry.
From a profile View
Select

Communicate, then

Log Entry.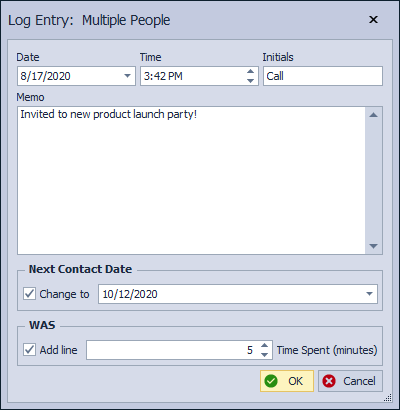 You can customize the note any way you like. For example, instead of putting your initials, you could put the word, Call in the Initials field.
Choose whether to move their Next Contact Date further in the future in the Calendar by clicking the Change to checkbox and selecting a future date from the date picker. (You'll want to use this option if you're sending an email, and would like to follow-up with a phone call.)
Last, under Weekly Accomplishment, click the Add line checkbox and enter the amount of Time Spent (in minutes).
Click OK to accept and close the form.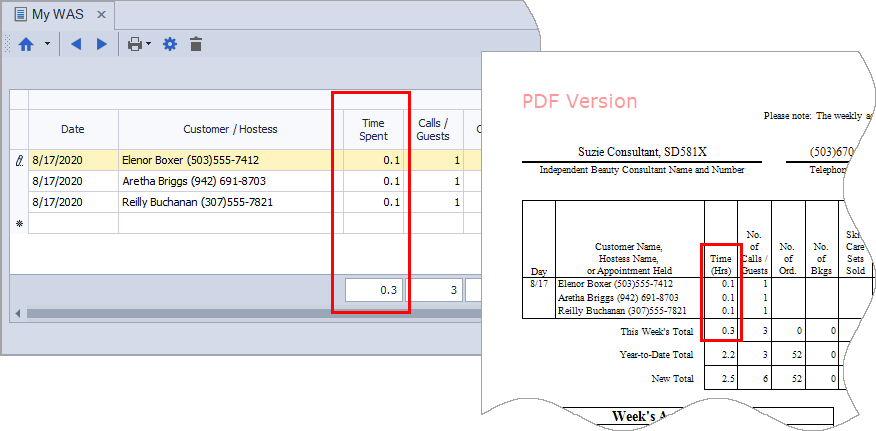 ---
Additional Information:
To view all entries made within a date range, see View Calls & Email Entries from the Contact Log.
---