Account Balance on Invoices
The invoice layout gives your customers a quick and easy-to-follow explanation of their current account balance and transaction information.
Example Scenario
If you have a customer that was invoiced but didn't pay until the next time they placed an order, the upper right-hand corner will always reflect their current account balance, even if you print/preview it in the future unless you have specifically chosen not to display account balance information.
The lower portion of the invoice displays the Invoice Total, then Previous Balance, and payment method (if any have been applied). The last line displays the current Account Balance (also displayed in the upper right-hand corner of the invoice).
---
To Hide Account Balance Information
From the Edit menu, select Preferences (or from the main toolbar, click Preferences, then Options then skip step 2).
Under the Invoice tab, click Customize.
Check Do not display account balance.
Click OK to save and close the form, then click OK to save and close Preferences.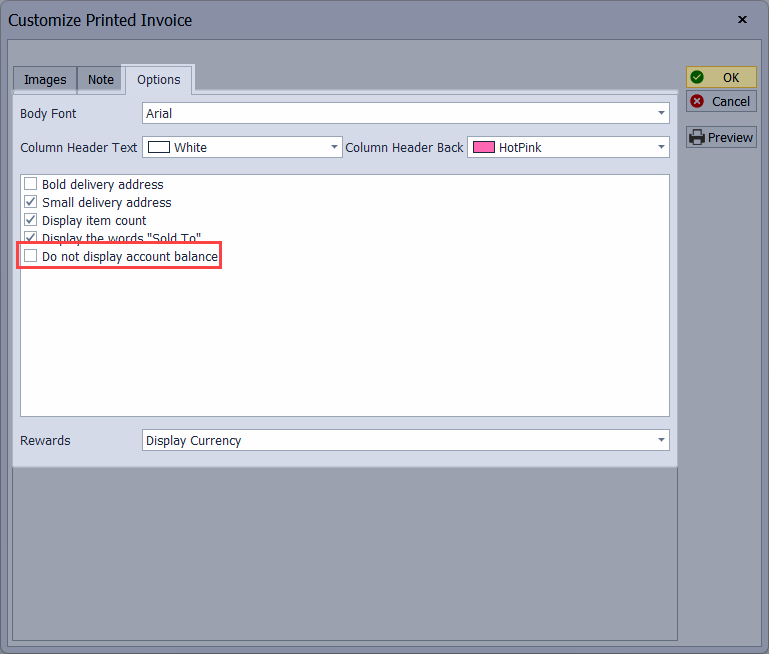 ---
Additional Information: