Invoice information can be filtered and grouped by the invoice Discount type. Choose to print in a report format, individual invoices, or the corresponding mailing labels.
From the Business Tools menu, select Sales Transactions (or from Reports - Tools group on the main toolbar, click Invoices).
From the sales transactions toolbar, select the Invoices by Discount Type view.
If desired, drill down the list further by using any of the available sidebar filters such as Date Range, Invoice Type, Discount Type, Name, or Has Non-recovered Tax.
Print as a Report:
From the sales transactions toolbar, click

then Print. View
Print Individual Invoices:
Click the checkbox next to each transaction, then click

then Print. View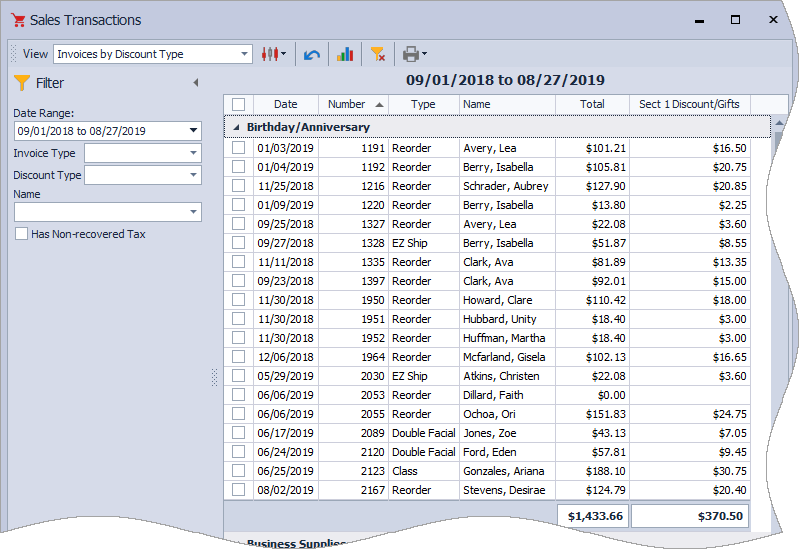 ---
Additional Information: