This tab only appears on an invoice when the Sale type EZ Ship or Guest Checkout is chosen.
Add Freight to Product Order: Enter or edit the amount charged by the company in the Freight field.
Section 2 tax: Click to enter the amount of tax the company charged for section 2 items included in the order.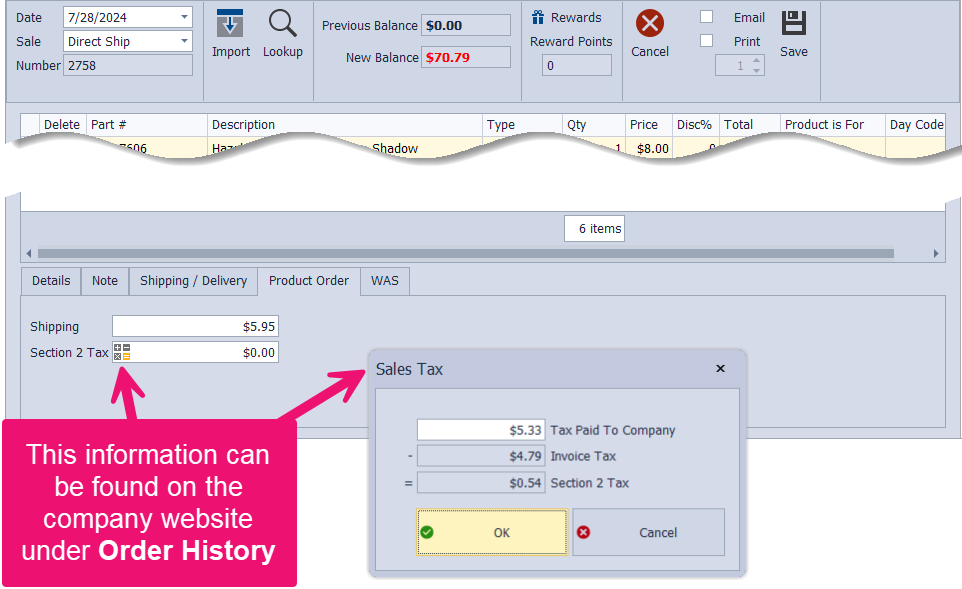 ---
Additional Information: