Invoice: Product Order Tab
This tab only appears on an invoice when the Sale type is Direct Ship (previously called EZ Ship) or Guest Checkout has been selected.
Add Shipping to Product Order: Enter or edit the amount charged by the company in the Shipping field.
Section 2 Tax: Click to enter the amount of tax the company charged for section 2 items included in the order (applicable to US customers only).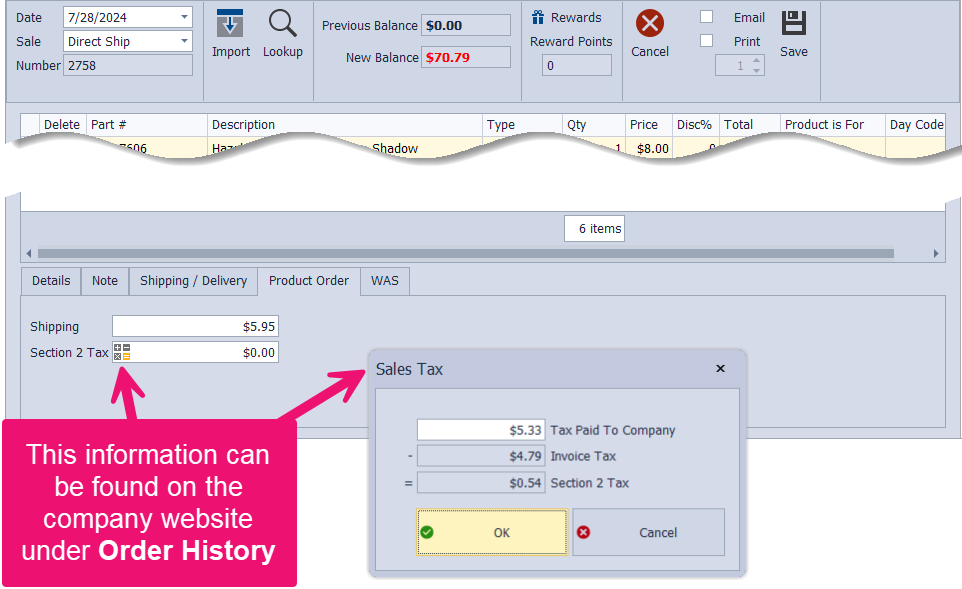 ---
Additional Information: