Manually Enter Production
Production can be entered for consultants on your team, in your unit, or offspring units. We do not recommend adding yourself to the unit list for production tracking. Boulevard will automatically calculate your personal production based on the inventory orders you receive into your inventory.
From the Activity group on the unit list toolbar, click Production (or from the Unit group on the main toolbar click Production).
Using the available filters, locate the consultant and double-click on their name to open their past production information.
On a blank row, enter the applicable Date, Wholesale Amount, and Retail Amount.
When finished click OK to save and close the form.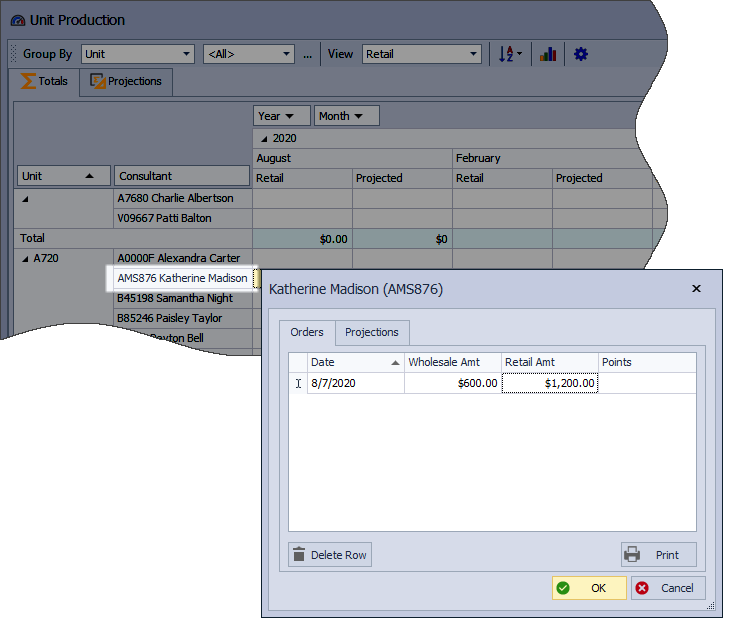 ---
Additional Information: