There a couple of different ways to edit an invoice from the contact profile that will allow you to make corrections to the invoice.
Note: It is not recommended to edit an invoice to apply a payment; instead, post a payment to the account, which allows for more accurate recordkeeping (E.g. Posting a payment will show the date that the invoice was actually paid instead of the date the invoice was created).
Open the contact profile and select the Account & Invoice tab.
Under the Invoice section, select the invoice and either double-click, right-click and choose Edit, or click .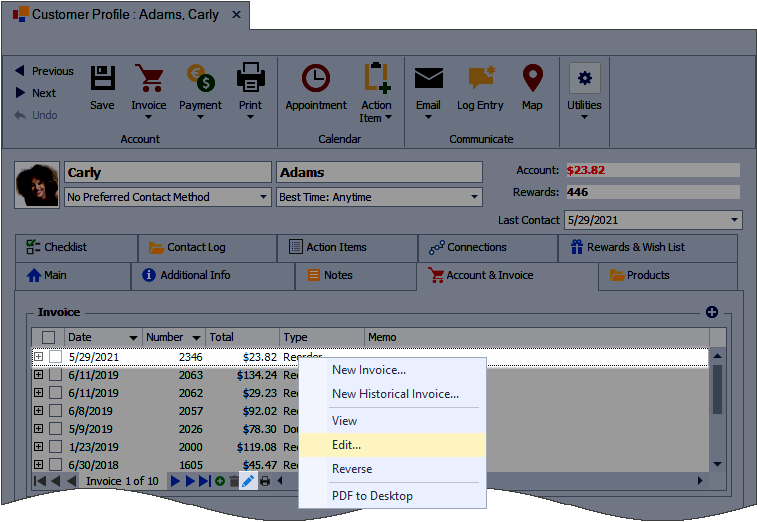 ---
Additional Information: