Sending a group email in Boulevard can be initiated directly from each of the Customer, Unit or Address Lists, as well as the List Builder.
Select the checkboxes next to the names to be selected (or the checkbox column header to select all). View
From the toolbar, click Email to launch the message.
After composing the email, click Send.
Tip! You can Send Personalized Group Email Messages and include various profile fields that will display the applicable information at the time the email is sent.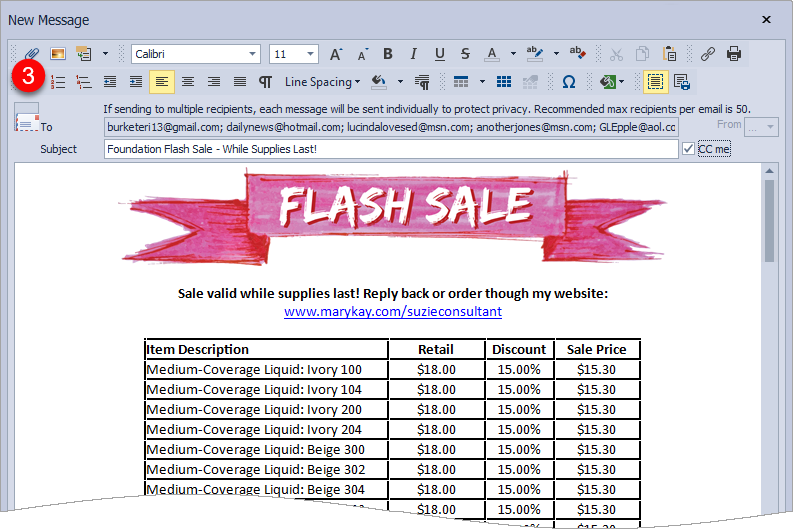 A copy of each email message will be added to your email provider's Sent folder. Each recipient will have an event logged into their Contact Log that an email message was sent. To view, open their profile and click on the Contact Log tab.
---
Please Note:
Your Outgoing Email Settings need to be added under Preferences before proceeding with the instructions below.
To protect each recipient's privacy, all messages are sent individually.
Some email providers do not save a copy of the email message in your Sent folder. If your email provider does not add the email to your Sent folder, when composing the email, select the CC me checkbox.
The group email feature is not intended to be used in sending more than 50 email messages at a time. For larger campaigns, we recommend that you use a specialized email marketing service.
---
Additional Information: