Restore or Delete Contacts from the Recycle Bin
When deleting a contact from one of the three lists in Boulevard (Customer, Unit, or Address List), the contact is moved to Boulevard's Recycle Bin as a safety precaution. If you did not intend to delete the contact, it can be restored, or conversely, permanently deleted from the Recycle Bin.
From the File menu, select Recycle Bin (or from the Contacts group on the main toolbar, click Recycle Bin).
Select the checkbox next to the name of the contact, then click to restore, or to permanently delete from Boulevard.
Click Yes to accept and close the form.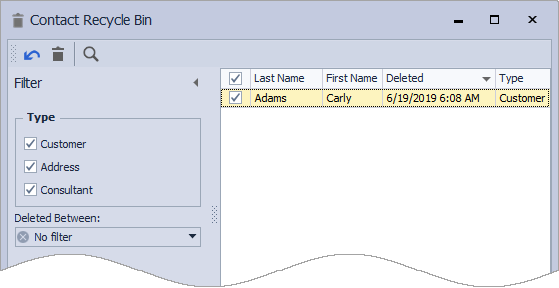 ---
Additional Information: