From the Shortcuts form, click  View Products & Inventory (or from the Product menu, select Product List). 
From the View drop-down, select Usage by Month.
From the Filter sidebar, under the Date Range field, select one of the quick date options, or choose Custom to enter a custom date (default range is the past year).
For further refinement, select any of the additional filter options (Category, Group, Product Line, Section and whether or not to include Closeout Items or Out of Stock).
To print as a report, click  and choose either Print or Preview.
To view in a list format, and include the ability to create a product order based on items sold, see Create an Inventory Order based on Past Sales.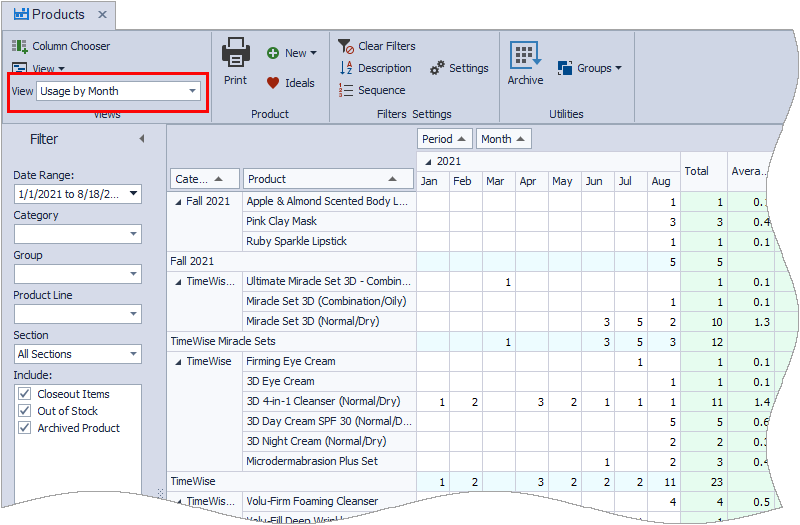 ---