Add, Move or Hide Columns in List Builder
The List Builder will allow you to create custom groups then set the layout by adding, moving, or hiding additional information. You can then print a report, export the information, print mailing labels, and more.
Access the List Builder by going to the Business Tools menu and select List Builder (or from the Contacts group on the main toolbar, click

List Builder).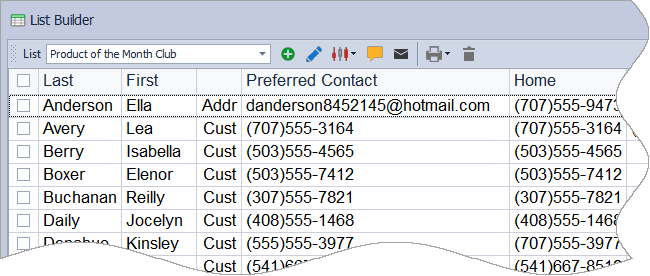 Additional profile fields can be added as columns to each group (or list) created in the List Builder.
From the List drop-down, select the list to customize.
From the List Builder toolbar, click and select Column Chooser. View
From the Customization form, drag and drop any of the available columns onto the list.
---
Additional Information