To ensure you are in compliance with the CAN-SPAM Act (U.S.), CRTC (Canada), or your governing authority when sending out email messages, we recommend that you include your name, address, phone number, along with a message allowing the recipient a quick and easy way to unsubscribe from receiving future messages.
From the Edit menu, select Preferences.
Click on the Online Sync tab and under Outgoing Email Settings click Settings .
From the Email Settings form, click on the Signature tab.
Add the desired text, images, and links that you would like to appear at the bottom of each outgoing email message.
When finished, click OK to save and close the form, then click OK to save and close Preferences as well.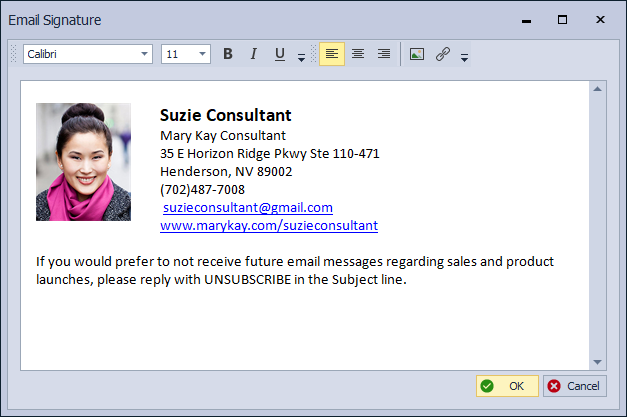 ---
Additional Info