Before continuing, you'll want to ensure that you've set up your outgoing email information (See Using Your Online Email Address Within Boulevard).
From the Shortcuts form, click Preferences (or from the Edit menu, select Preferences).
Click on the Online Sync tab and under Outgoing Email Settings click  Settings .
From the Email Settings form, click on the Signature tab.
Add the desired text, images, and links that you would like to appear at the bottom of each outgoing email message.
When finished, click   OK   to save and close the form, then click   OK   to save and close Preferences as well.
(In the sample shown below an entire image is used).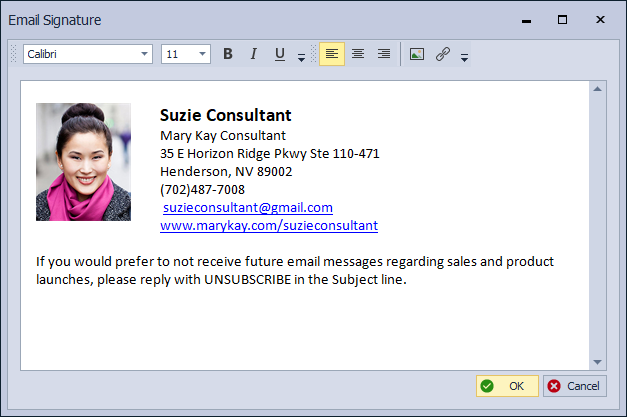 Want image ideas? 
Download Free Images & Templates...
---