When handling personal use in the method shown below, purchases will still appear on the Gross Receipts report and will have the offsetting discount so that your net sales are correct, while showing no profit made on the items. You can choose to filter and omit personal use, or alternately to filter and retrieve information for personal use only.
Step 1: Create a Personal Use Profile View
Create a profile for yourself on the customer list.
From the profile toolbar click Utilities, then select Settings.
From the Discount Type drop-down options select Personal Use, then under Options, check Exclude from Dashboard.
Click OK to accept and close the form, then Yes to save the profile settings.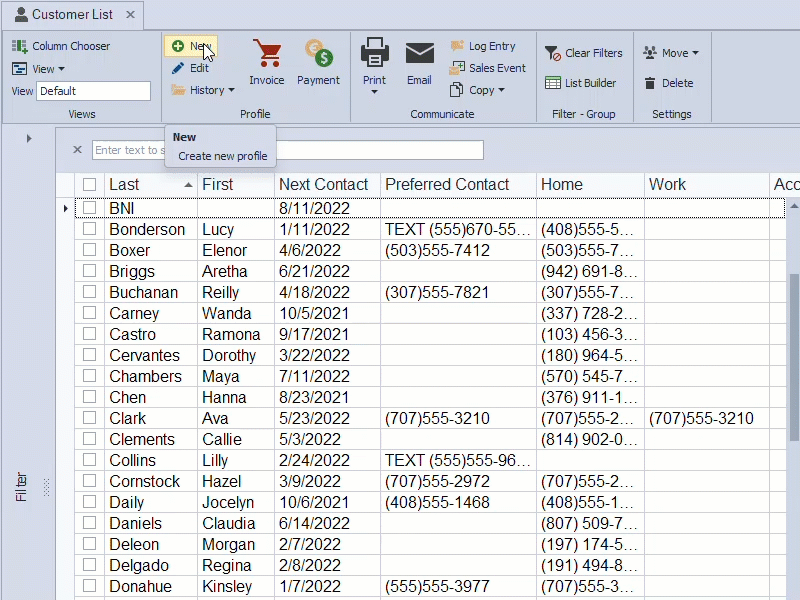 ---
Step 2: Create an Invoice
When you need to take items from your inventory, create a new invoice under the newly created profile. The invoice Sale and Discount Types will automatically default to Personal Use.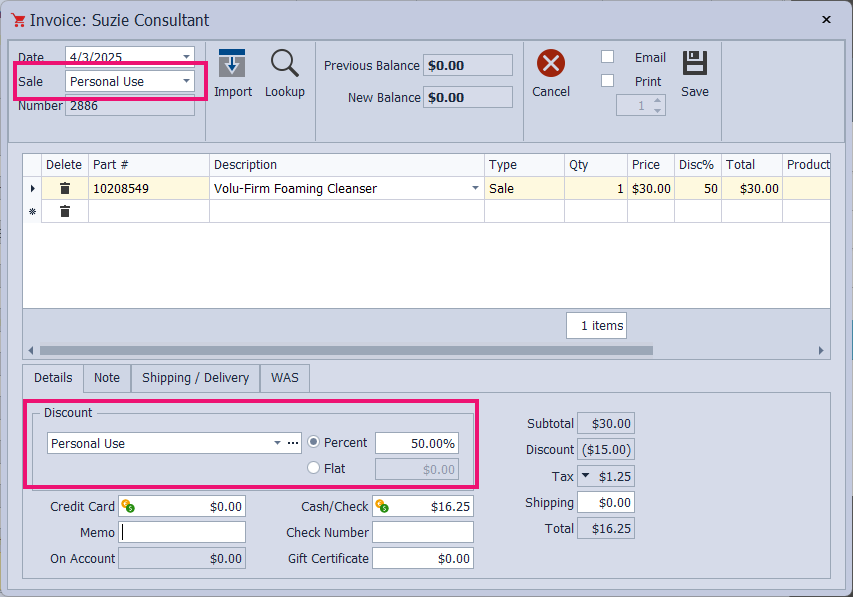 ---
Exclude Personal Use in WAS Totals: View
On the Weekly Accomplishment Sheet, the retail cost of the items will appear in the Reorder column, with the offsetting discount under the Gift Section 1 column. Additionally, these types of invoices will also have a checkmark in the Personal Use? column. You can choose whether or not to Include personal use and the Year-to-Date totals on the WAS will reflect the option you select.
From the Business Tools menu select My Weekly Accomplishment (or from the main toolbar click WAS).
From the toolbar, click and uncheck Include Personal Use in Sales Totals.
Click OK to save and close.
---
View Sales Transactions:
By invoicing your personal use situations using the steps above, all of the transactions will be grouped and easily accessible under Sales Transactions. View
From the Business Tools menu, select Sales Transactions, (or from the main toolbar, click Invoices).
Under the View drop-down, select Invoices by Discount Type.
In the Filter sidebar, select the appropriate Date Range.
From the Invoice Type drop-down choose Personal Use.
To select and print the invoices individually, select the checkbox header, then click and choose Print from the options listed.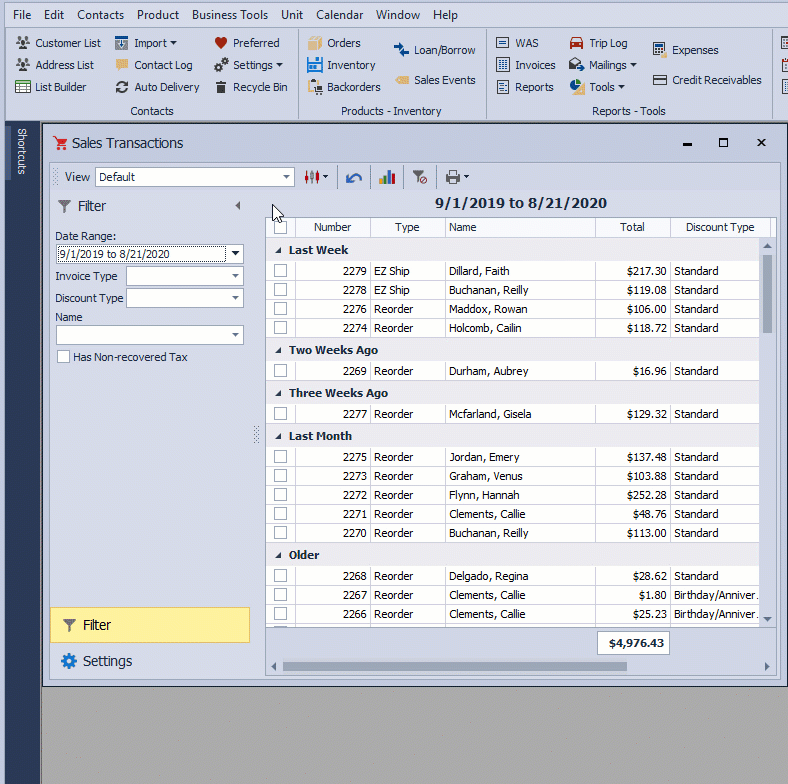 ---
Additional Information: