There are several ways to launch and create a new invoice in Boulevard. Choose from the following options listed below.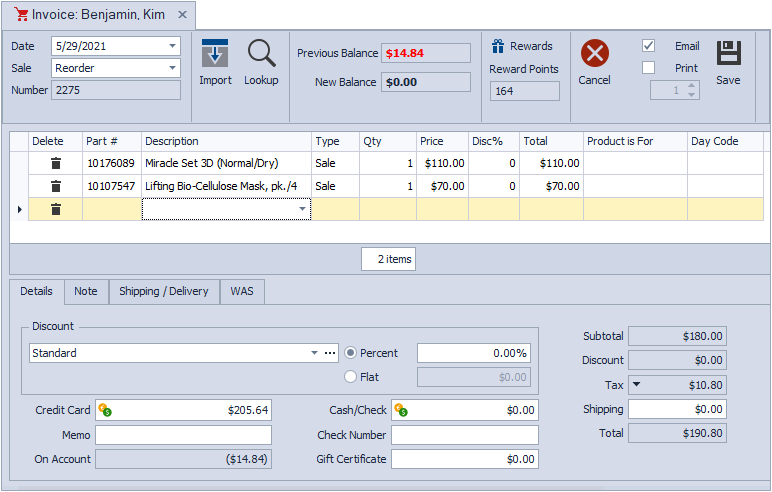 After selecting

Save to complete the invoice, Boulevard will update several areas of the program automatically based on information from the invoice as well as the contact's personal preferences if set.
Next Contact Date
A Follow-up Action Item will be added to the calendar.
The contact's account balance changes to reflect the invoice total.
The contact's product history reflects the items on the invoice, including items returned.
On-hand inventory quantities are updated.
The Weekly Accomplishment Sheet (WAS) is updated to reflect the sale and other information added to the invoice.
Sales History for each product
If applicable, an entry is added to the Non-Recovered Sales Tax Summary report (and any other report that applies).
---
Additional Information:
Tip: Historical invoices can also be created, which allow you to enter the sale and choose whether or not the items included on the invoice are deducted from your current inventory, an entry is added to the WAS, a sample follow-up date is added to the calendar, the customer's Last Contact date updated, and if the customer's current account balance is updated.