Over-the-Counter Drug Products
There are a couple of benefits of having items set as an over-the-counter drug product in Boulevard. When you load a product update, Boulevard will now give you the option to choose whether or not OTC drug products are taxable in your state.
When entering a product order into Boulevard, the tax totals from your packing slip will more accurately reflect what items you were taxed on by the company. When you sell to your customers, you'll have the peace of mind that you're charging them the correct tax amount as well. By also coding them as an OTC drug product, you can quickly filter and find items in your inventory that have quicker expiration dates than others.
View All OTC drug products
From the

Products menu, select Product List (or from the Products - Inventory group on the main toolbar, click

Inventory).
From the product list toolbar click View, then select Import.
Choose the Over-the-Counter Drug Products view, then click OK .
You can then go into each profile and either check or uncheck the Taxable checkbox depending on your state's taxing requirements. View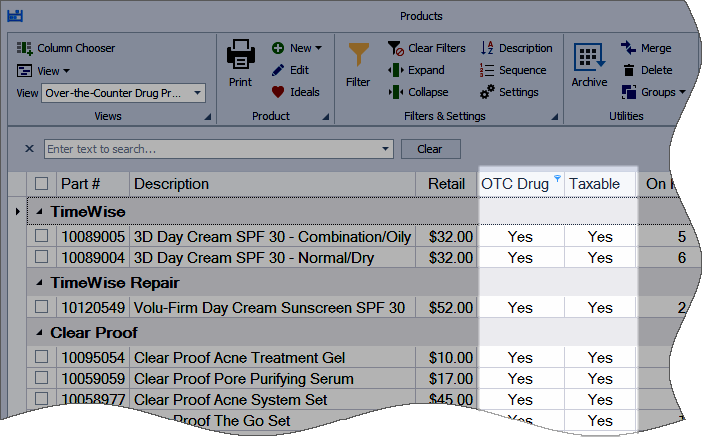 ---
Additional Info:
MK Sales Tax Exemptions (Provided as a reference only. As new products are released, we encourage you to check with MK for an updated listing.)