From the product list toolbar, click New, then select Product.
Assign the item a Part number and give it a Description.
From the Category list drop-down, choose the category where you want the item located.
Optionally, choose to assign the item to a Group and/or Product Line.
In the Retail/Cost field enter the retail cost of the item.
Select any other applicable settings, then from the product profile toolbar click Save.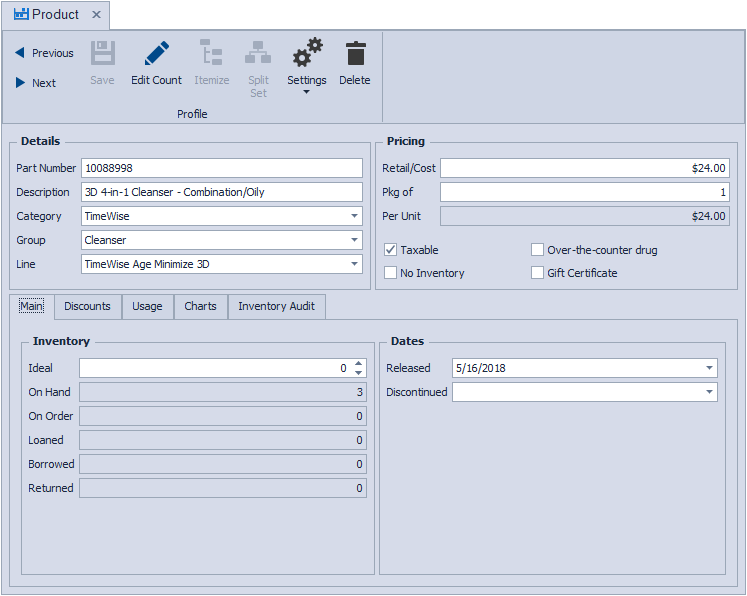 ---
Additional Information: