Create a Custom Product Category
From the product list toolbar, click Groups, then select Categories.
Select a row, then click either Insert Above or Insert Below to insert the new category row.
Change the default category name from New Category to the desired name.
In the Type column, select Retail if the category will mainly contain retail products intended for resale, or Supply if the category will contain non-retail, business supplies that are not intended for resale.
Repeat steps 2 - 4 to create additional categories.
Click OK to save and close the form.
Note: Discontinued Product and Archived Product are Retail category types, and Customer Premiums is a Supply category type, which cannot be changed. You can, however, change the category name from the fields at the bottom of the form.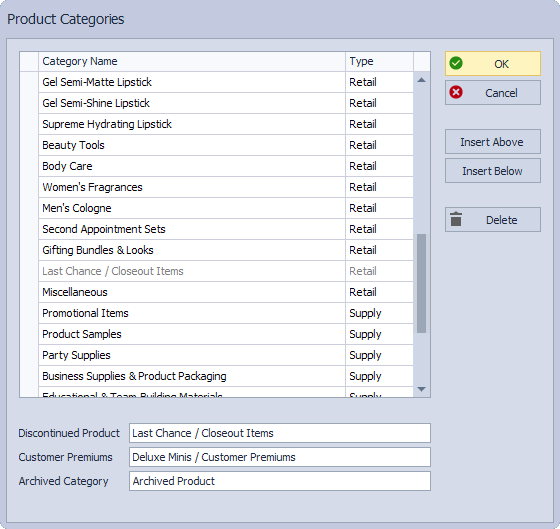 ---
Additional Information: