From the Shortcuts form, click  View Products & Inventory (or from the Product menu, select Product List).
Select the first product to move.
Hold the Shift  key, then click on the last product in the range.
Right-click and select Move.
Select the desired category, then click   OK  .
Click  Yes  to accept and close the form.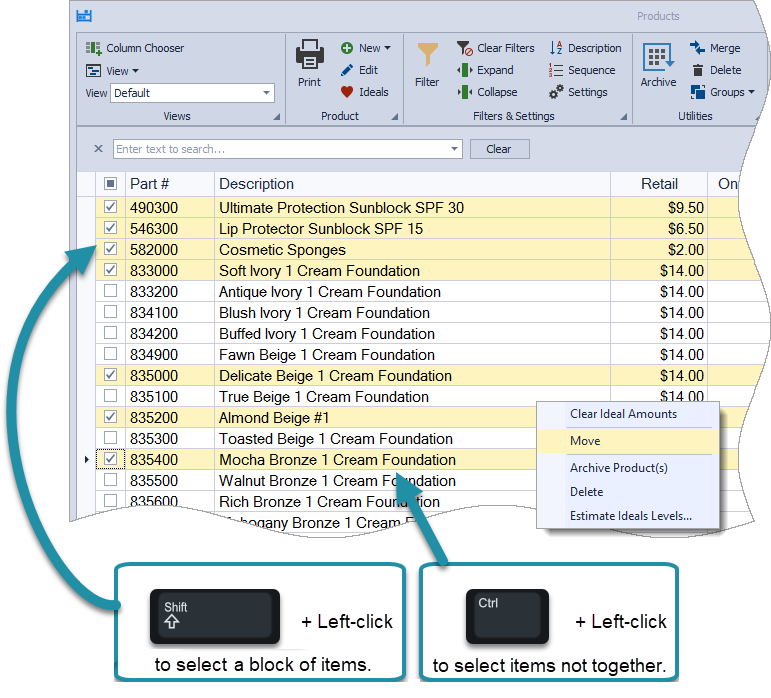 Tip: To move items to the Archived Product category, see Archive product.
---