From the Product menu, select Product List (or from the main toolbar, click  Inventory).
Select the first product to move.
Hold the Shift  key, then click on the last product in the range.
Right-click and select Move.
Select the desired category, then click   OK  .
Click  Yes  to accept and close the form.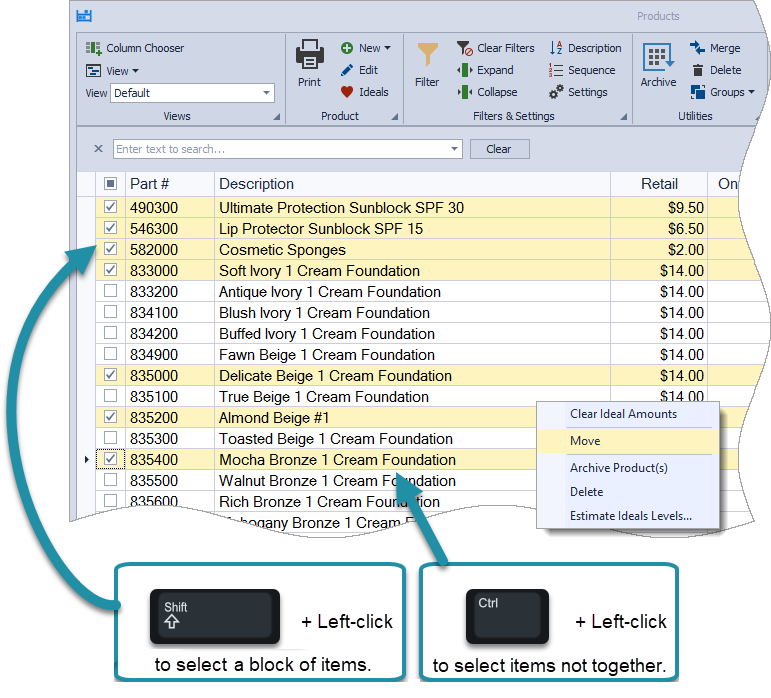 ---
Additional Infromation:
To move items to the Archived Product category instead, see Archive product.
---