Move Multiple Products at One Time
Multiple items can be moved from one product category to another at the same time.
From the Product menu, select Product List (or from the Products - Inventory group on the main toolbar, click Inventory).
Use the Filter sidebar if necessary to filter and find the group of items to be moved then select the checkbox for each product to be moved (or to quickly select a block, using your keyboard, hold the Shift key, then click on the last product in the range View).
Right-click and select Move.
Select the desired category, then click OK .
Click Yes to accept and close the form.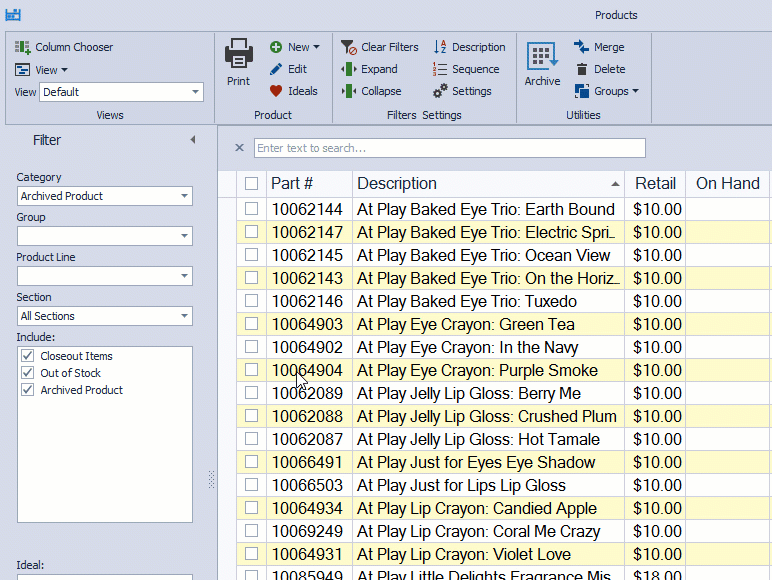 ---
Additional Information:
To move items to or out of the Archived Product category, see Archive product.
To move a single item to a different category, open the product profile and select from the available options in the Category drop-down. View