Add a Customer Premium to an Invoice
Customer premiums are gift-with-purchase items that can be manually added to invoices or prompt you to add to qualified invoices.
From the Edit menu, select Preferences.
Click on the Invoice tab, and under the Customer Premiums section, choose either Prompt or Off.
If Prompt is chosen, enter the Qualifying Total, then click  OK  to save and close Preferences.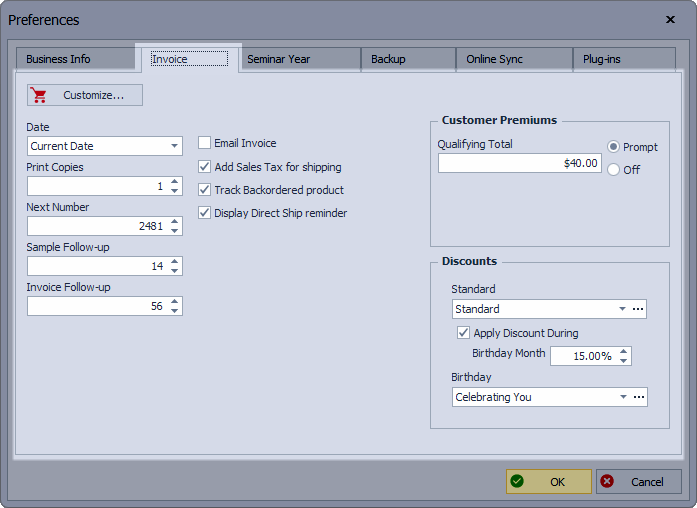 From the product list, find and open the product profile.
From the product profile toolbar, click Settings and then select Advanced Settings from the drop-down.
Select or un-check the Customer Premium option.
Click   OK   to accept and close the form, then  Save.
---
Additional Information: