Track a product's shelf life by entering the expiration dates to items when receiving a product order into inventory, or from the product profile.
From the Product Order
After the order has been placed and is ready to be received into inventory, from the Receive Order form, enter the expiration date for any applicable items in the Expires field.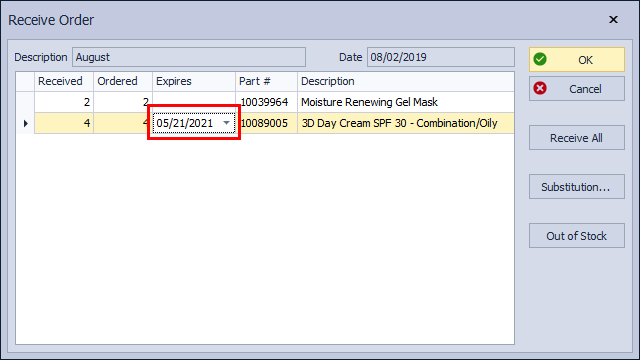 ---
From the Product Profile
Find or Search for the product, then double-click to open the product's profile.
From the profile toolbar, click  Edit Count.
Enter the date in the Expires field, then click   OK   to save and close the form.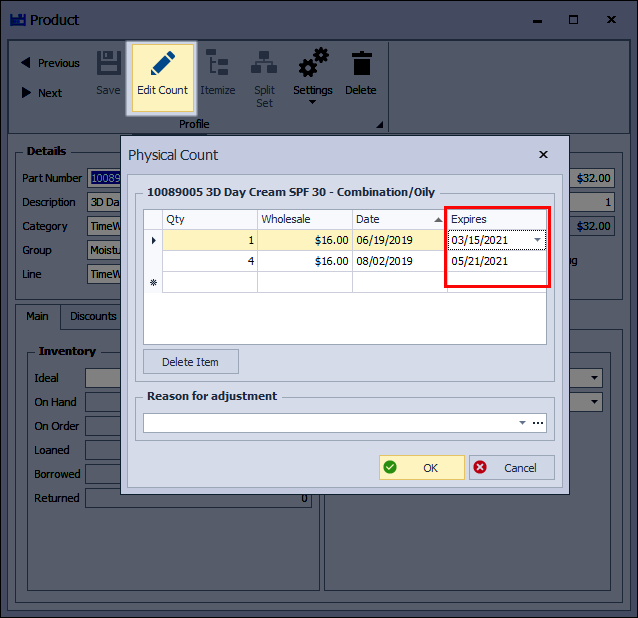 ---
Print an Expiring Product Listing Report
From the Business Tools menu, select Reports (or from the main toolbar, click  Reports).
Under the Inventory category double-click the Expiring Product Listing report.
From the preview screen, set the desired Start and End Date, then click  Submit .
From the Preview window, click  to print (or  to export as a pdf).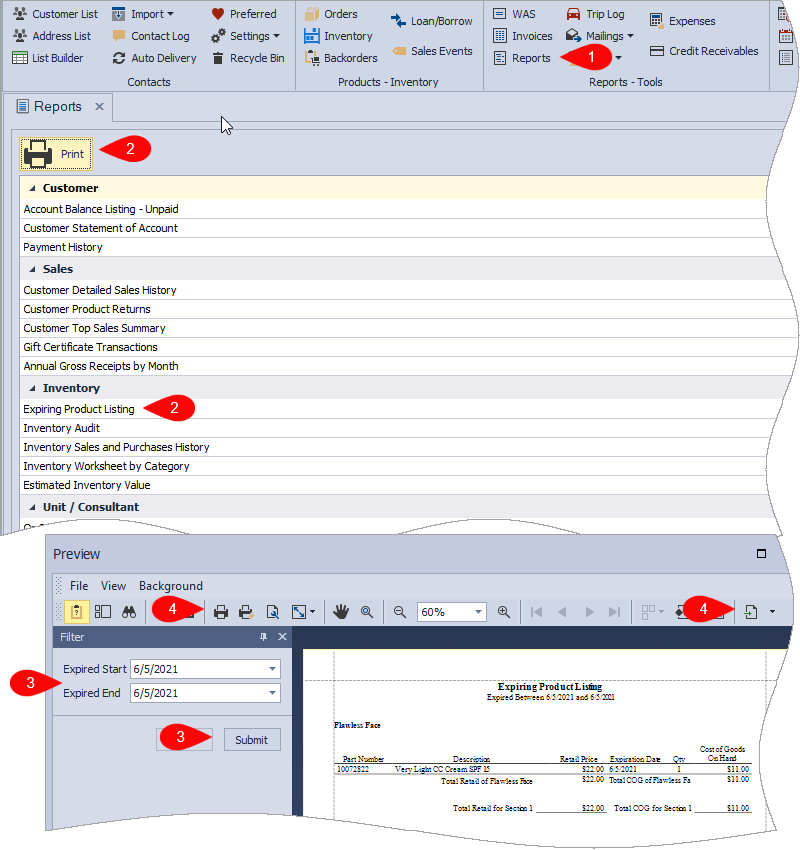 ---
Additional Information: