Invoice Wish List Items from the Profile
Wish list items that have been previously added to a customer or address contact profile can be invoiced and either remain on the Wish List tab of their profile to invoice again in the future (as a favorite) or removed.
Open the profile and click the Wish List tab.
Select the checkbox for the item(s) from the Wish List section, then click and choose Add Items to Invoice.
Choose either Yes or No to have the items removed from the Wish List after the invoice has been completed.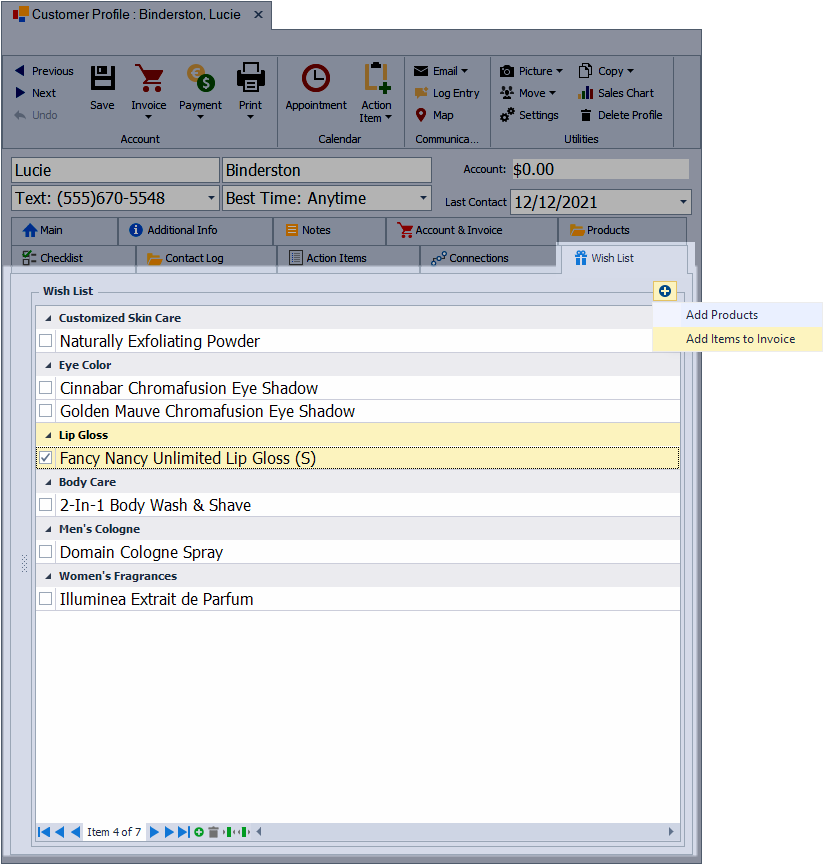 ---
Additional Information: