Add an Item to a Wish List
To keep track of items not yet purchased or favorites, you can add them to the Wish List tab on the customer profile.
From the customer's profile, select the Wish List tab.
From the Wish List section, click and choose Add Products.
Using the Product Lookup form double-click on the item(s) being added.
When finished, click Close .
To delete an item, select the checkbox next to each item. From the Wish List navigation bar at the bottom of the profile, click

then confirm the deletion.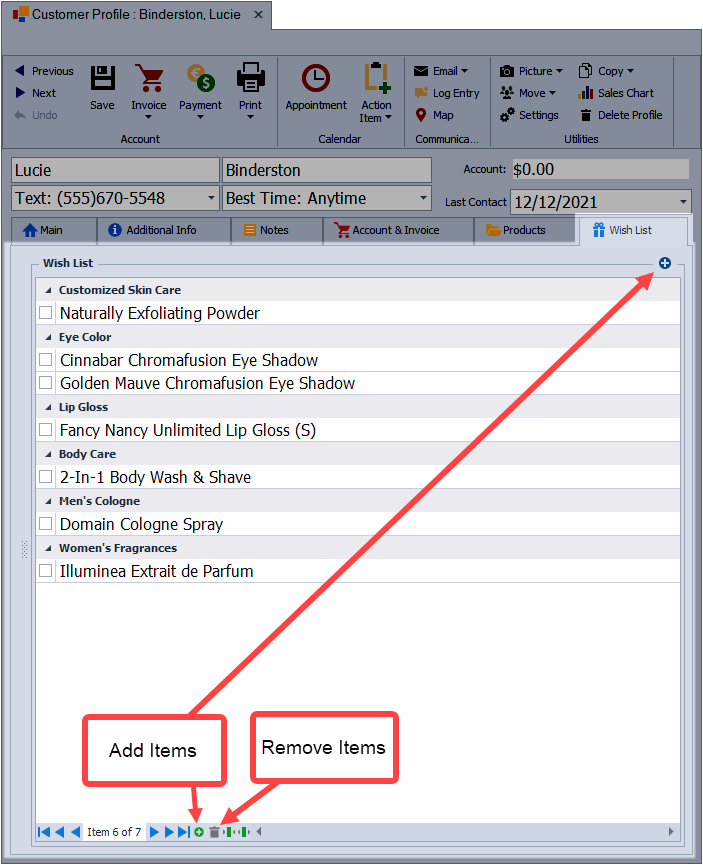 ---
Additional Information: