Filter & View Wish List Items
The customer list can be filtered to view items that have been added to the Wish List tab of the customer profile. You can then either print a report, mailing labels, send an individual or group email, or save the group in the List Builder.
From the View drop-down, select Wish List.
From the Filter sidebar, choose either a specific item, Group, or Category, and whether to include the Closeout Items category or items that are Out of Stock.
The filtered contacts can be added to a custom list, sent an email, or to print them, from the customer list toolbar, click

and select View (or print in a label format).
When finished, click Clear Filters to remove any filters set, then from the View drop-down, select Default to view the default customer list layout.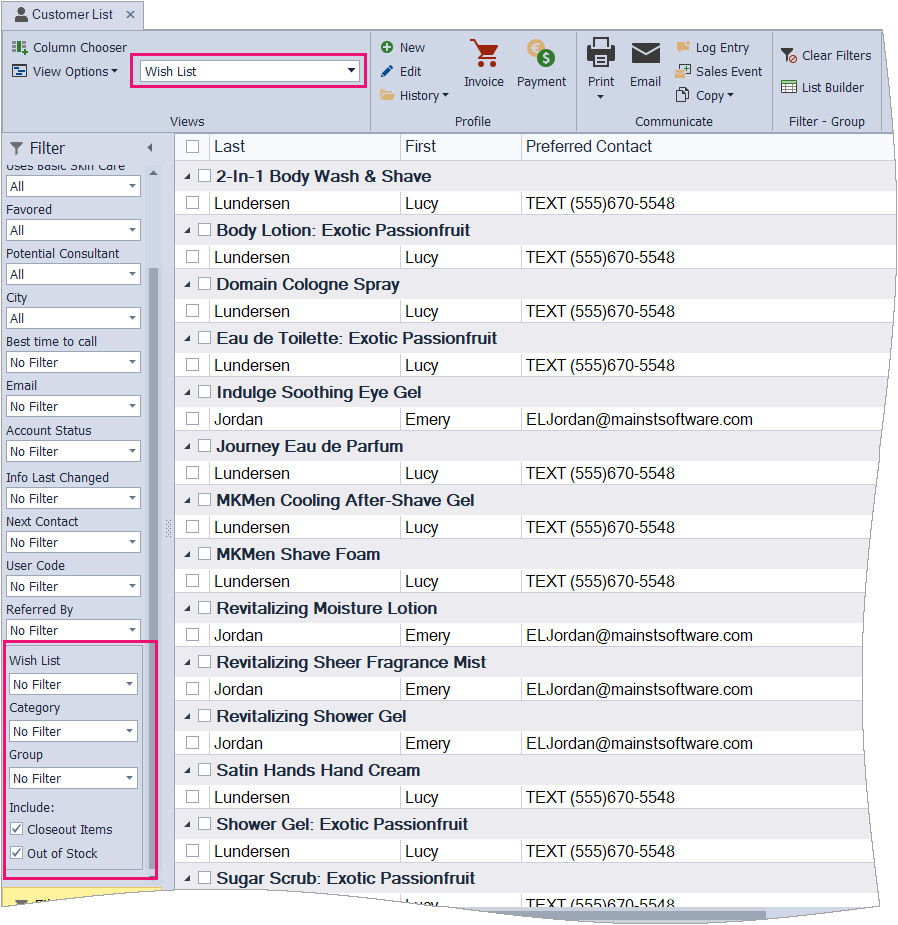 ---
Additional Information: