Before setting the default printer in Boulevard, it must be installed and accessible in Windows first. See Install a printer in Windows for more information.
From the File menu, select Print Setup.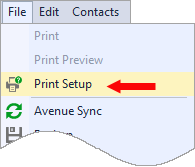 From the Select Printer section, select the printer you'd like Boulevard to use, then click OK to save and close.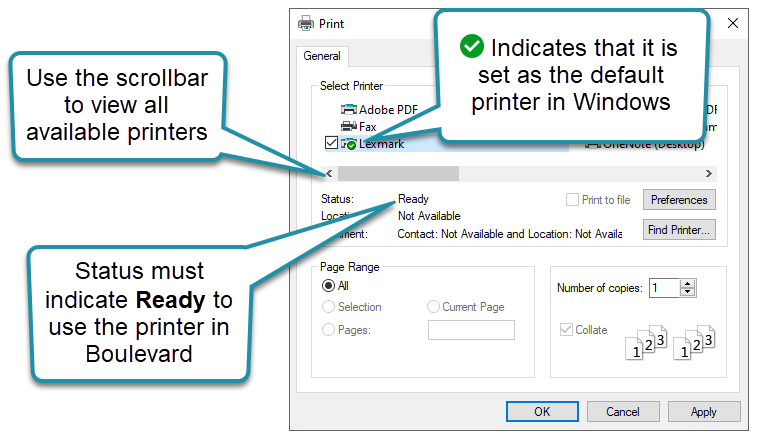 ---
Additional Information: