There are several ways to begin creating a new appointment. Choose from the following options:
Appointment Details:
Enter a Start and End Date and times, or check All Day for an all-day appointment.
Enter a Description, then the location of the appointment in the Where field, and any other pertinent information in the Notes field.
If the appointment is recurring, click Repeat and enter the appropriate information under the Frequency and Duration sections, then click OK .
To finish adding the appointment and create another, click Add , otherwise, click OK .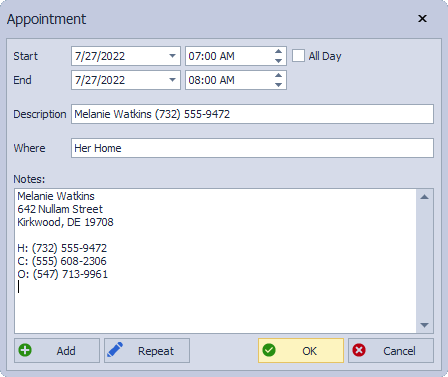 ---
Additional Information: